Like usual, I took Sophie to the Glory Days parade this year. Everyone but Isaak went, because he's a slacker.
We have our favorites, which include the otter pop people.
The toilet paper people.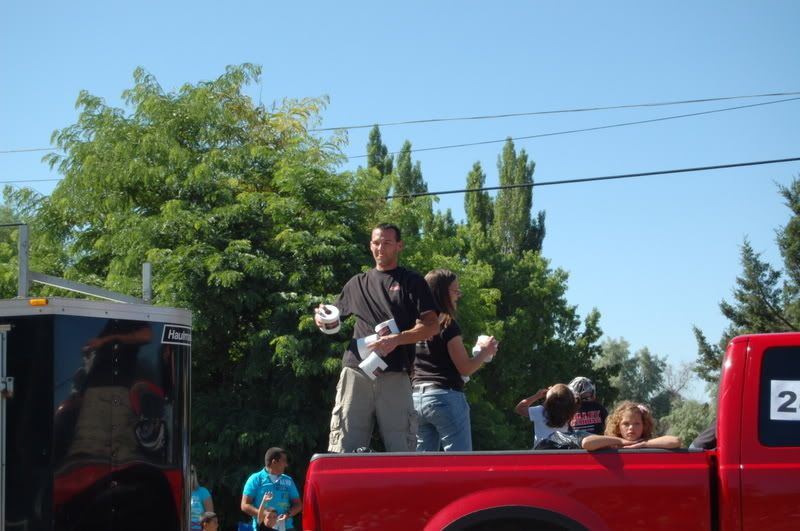 The freaky dancers from Roy High.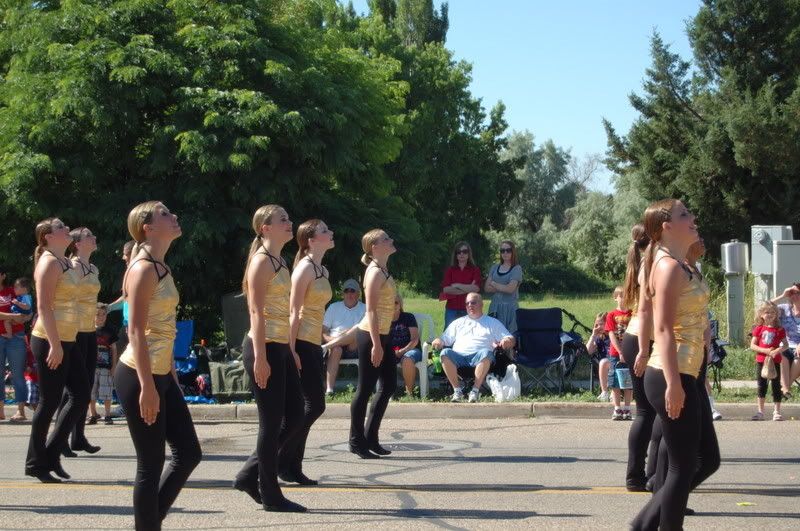 And the salon truck.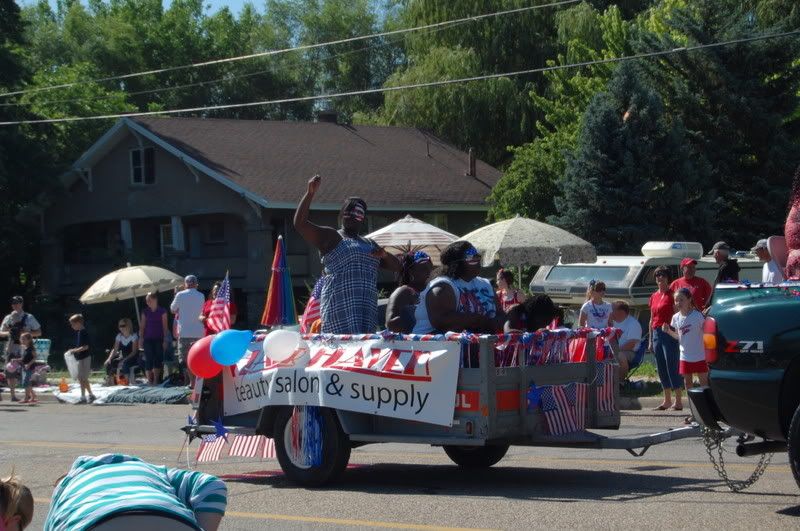 There is always one person that sticks out, this year it was the bunny lady. These people treat the big ass bunny like a small dog. You can often find it on a leash in their front yard.
Sophie got really into the candy collecting this year. We made sure to stuff Denny's pockets full.
And of course, he couldn't resist snapping a picture of my rear.
Later that evening we pulled out our sparklers and poppers.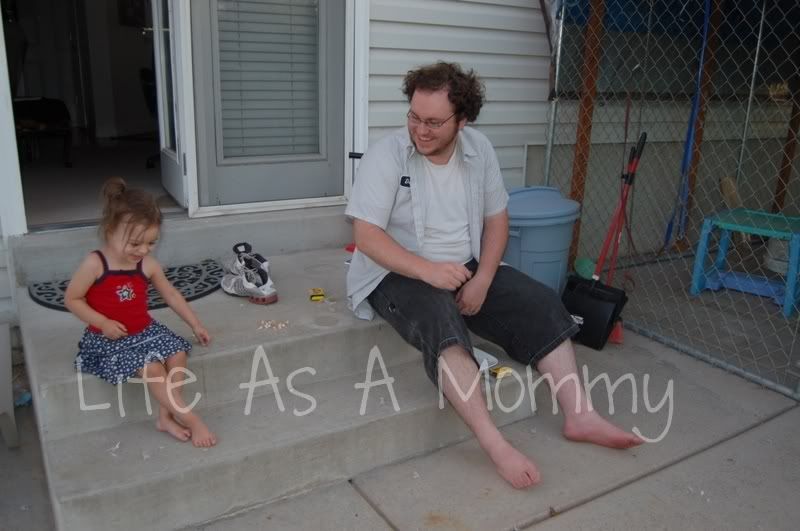 Sophie loves the poppers.
She's not such a big fan of the sparklers. She liked to look at them, but only from a distance.
Even Papa got in on the sparkler action. :)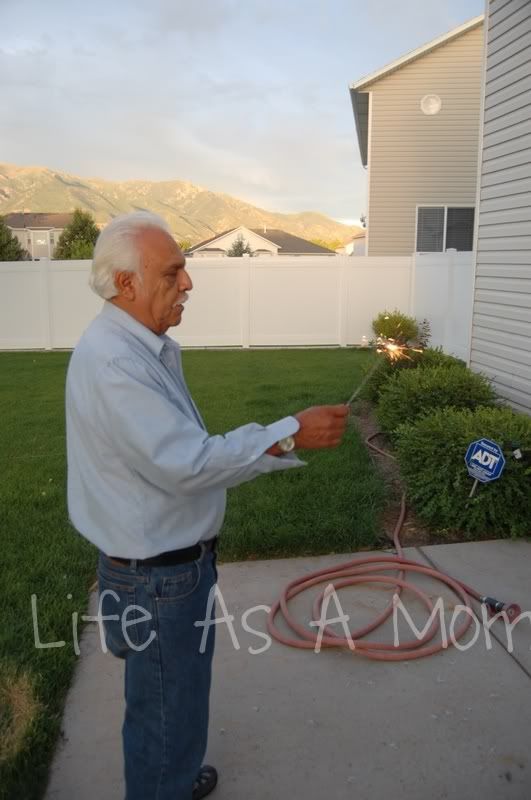 At night we took Sophie in the field to watch the fireworks. She wasn't impressed.