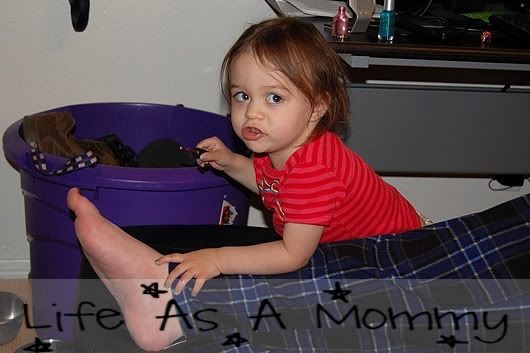 Remember how I had special Mother's Day toes? Well I wasn't the only one. That same night, Sophie also painted Denny's toe nails. Aren't they beautiful? I sure think so.

The best part? The sparkly nail polish is a total pain to actually get off. He still has traces of glitter on his toes. :)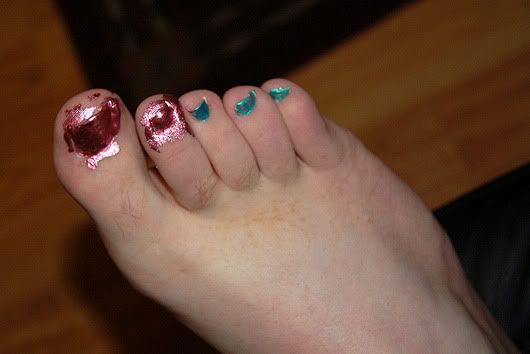 Denny gets ridiculously enthusiastic about me doing anything remotely nerdy. He got me a laptop (despite the fact we had 2 desktops and a laptop already), buys ANY game that I express the slightest interest in, lets me sit in front of a screen until I realize that I've wasted 9 hours on my Sims family, and most recently - brought our spare TV out and hooked the Game Cube up.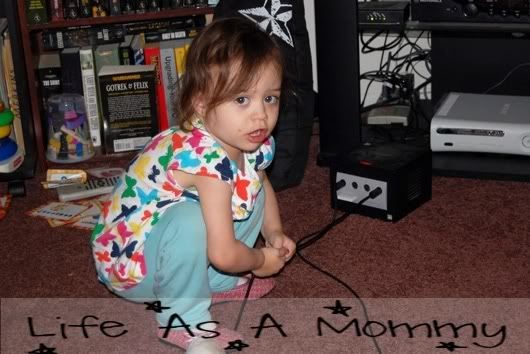 When Sophie was a newborn, I had nothing better to do, so I spend hours playing Harvest Moon. My own little farm. I loved it, and wasted hours of my life playing that game.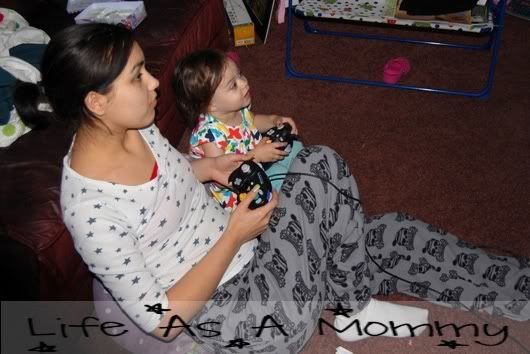 Sophie also shares my love for cows and sheep.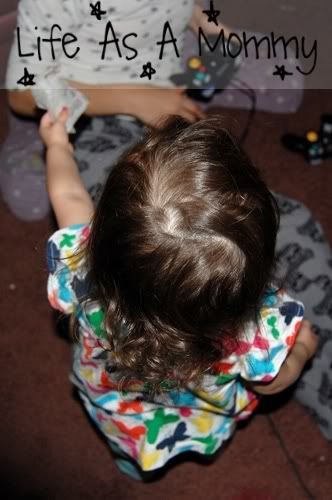 Aren't those curls just to die for?