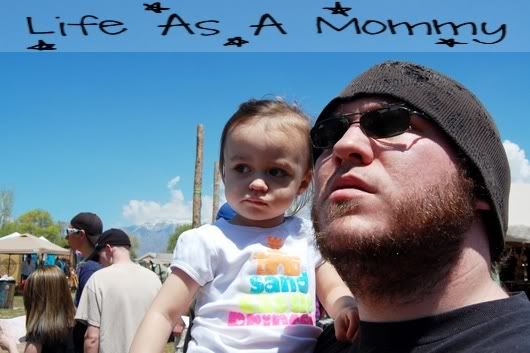 Last weekend was our 3rd year going to the Ren Fest. As usual, we loved it.

Our favorite thing is the food. We are all super fat at heart. :) Sophie stole my corn.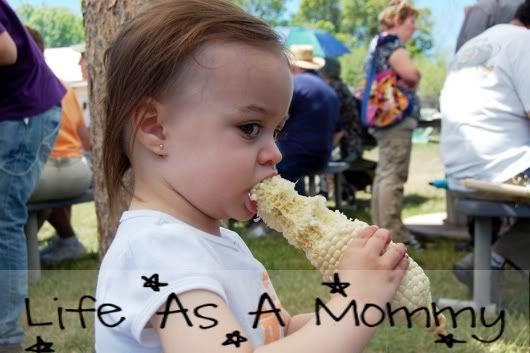 Sophie got a tiny parasol. She is always playing with my pink one, that I got last year. Mine is just too big for her, so we got her a little one of her own.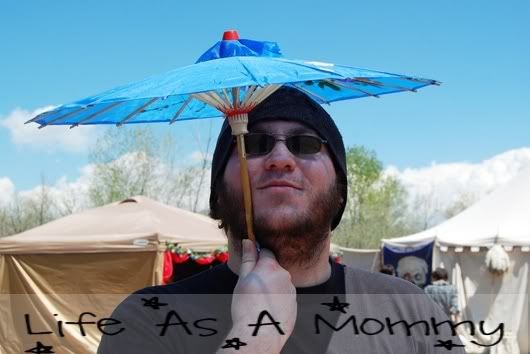 I got a fan, it was hella hot. I was expecting it to be a bit chilly like last year, so I wore pants. It was far from chilly. And Denny got himself a CD. He always stares at the band that plays there, so it was about time he got their CD.
(Notice how she isn't wearing any pants. She leaked through one diaper and it got her pants slightly wet, so she sported her awesome mommy-made diaper. I envied her... it was freakin hot.)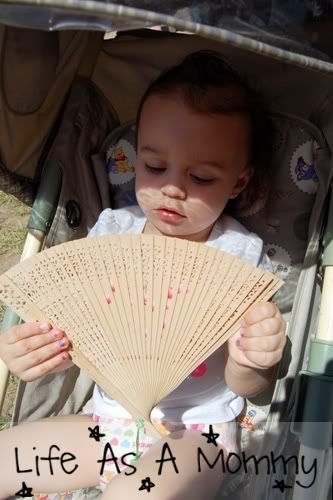 There was a giant lady.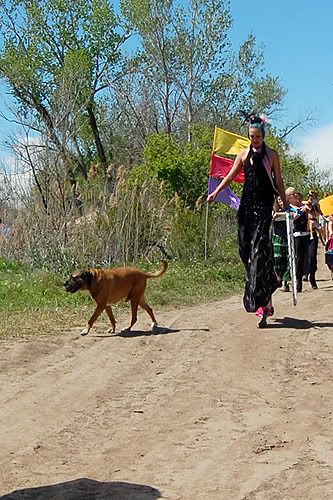 A giant dog.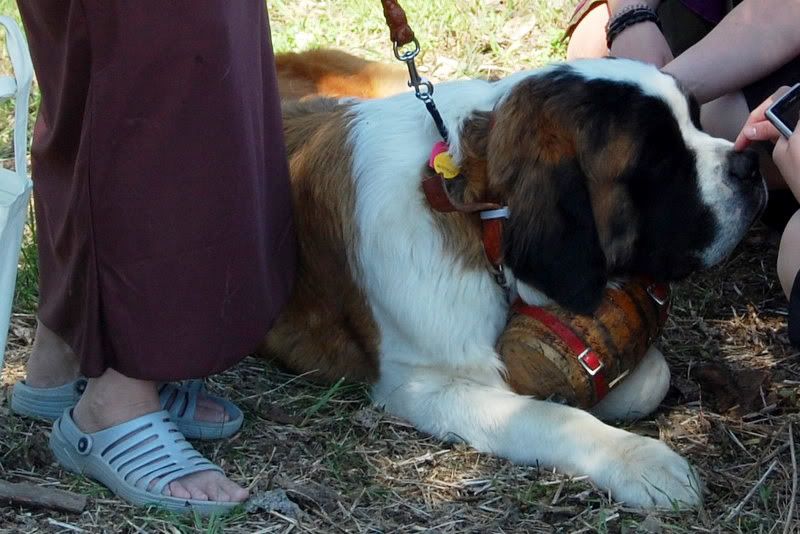 A giant pirate ship.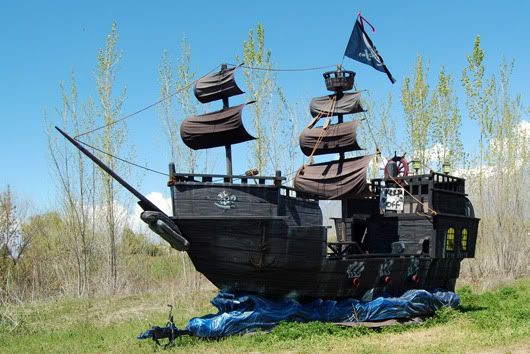 And of course, a very tacky hair cut. Why anyone would want a mullet is beyond me.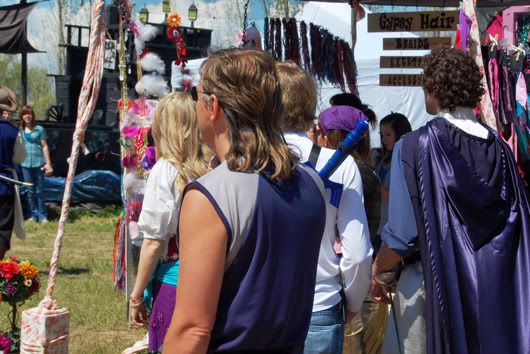 We spend a few hours there, but eventually stinky could take no more. We left before the jousting, but had a good time none the less.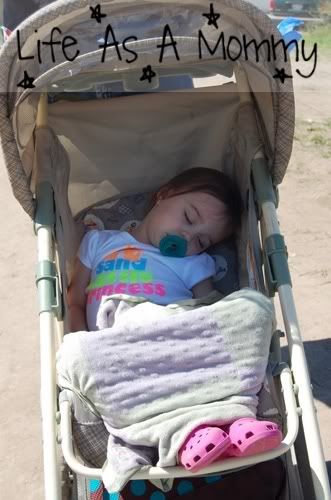 Until next year.