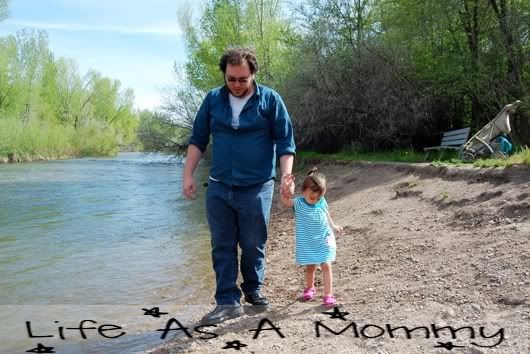 Last Sunday, we decided to take a walk down by the river after church. Sophie "loves the riber."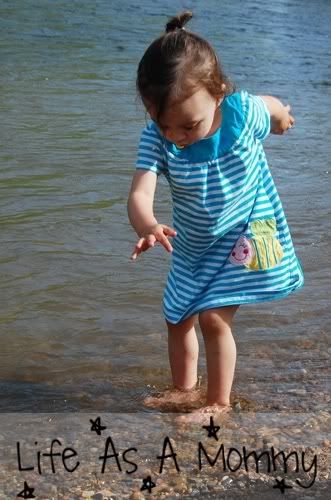 She could spend hours there, just throwing rocks into the water.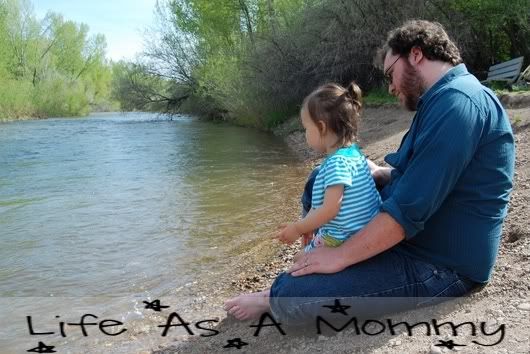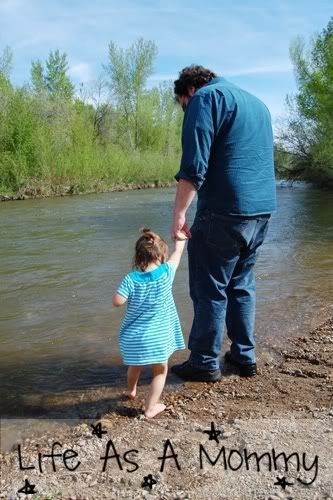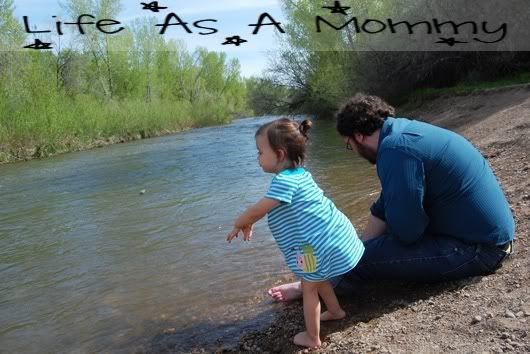 It was not a smart thing to let Sophie go river diving in her church dress. Live and learn. At least I took a dry set of clothes this time. :)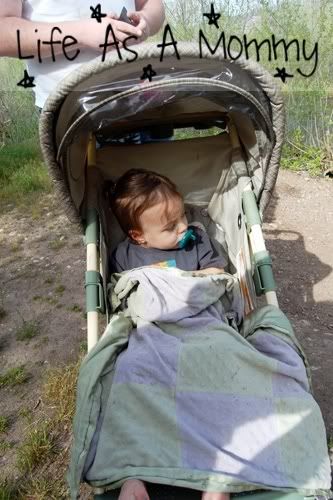 We even saw a turtle on the walk back.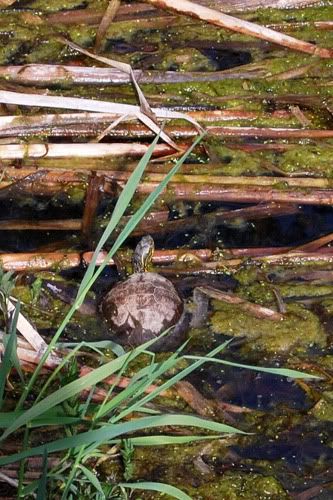 I had just washed those jeans.... I pulled them out of the dryer not 10 minutes before we left.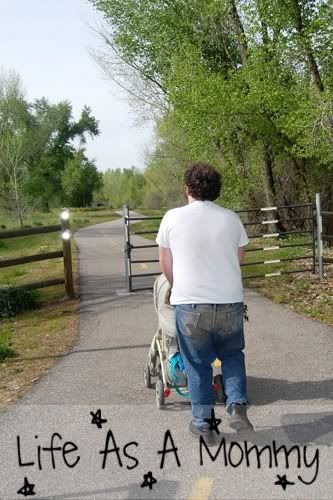 Much of our summer will be spent at the river.
Side note: Last Sunday was her first time in nursery, well actually staying the entire time. Granted we sat in the corner of the room, but she did pretty well. Maybe next Sunday we'll just leave Daddy in there with here, then she can go all by herself. She's getting so big. :(