My baby girl is 4.
How did this happen?
FOUR?!
I remember always hearing parents say "time goes by way too fast," and thinking they were super lame. Being a teenager, time couldn't go by fast enough.
Now that I have my baby girls, I just want it all to slow down.
Here is Sophie's birth video.
I couldn't find a song that I really liked :/ but this will do. :)
Happy birthday, booger!
We had her first
real
party this year.
My Little Pony theme - she LOVED it.
She took all the decorations from the party and stuck them up in her room.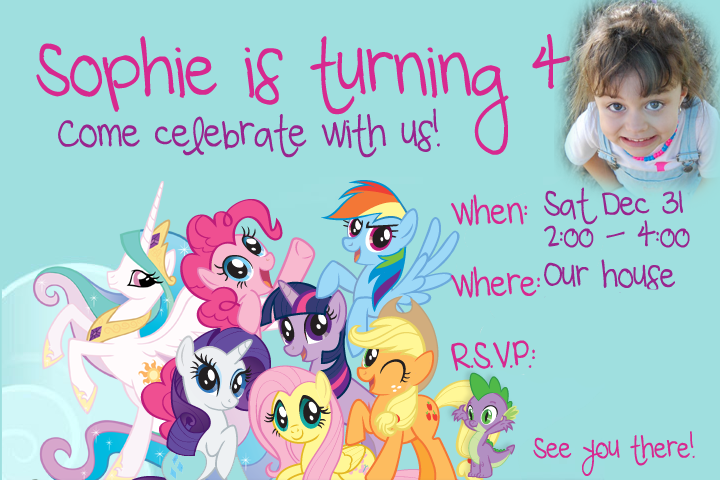 Yup, I painted over my address and phone number. I don't need no crazies calling me or coming to my house.
Pin the tail on Pinkie Pie
Rainbow Dash Balloon Popping.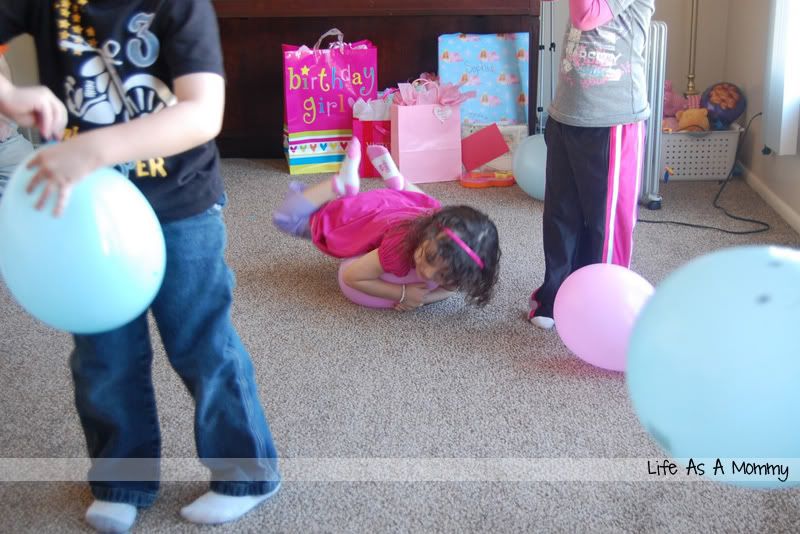 Mini vanilla donuts with glaze and sprinkles.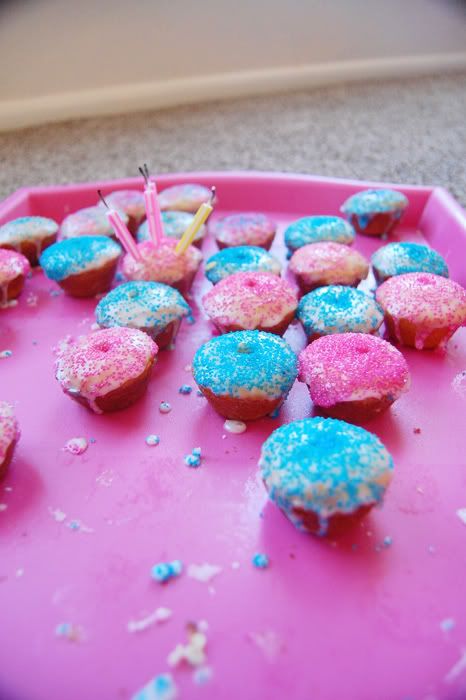 "Happy birthday!"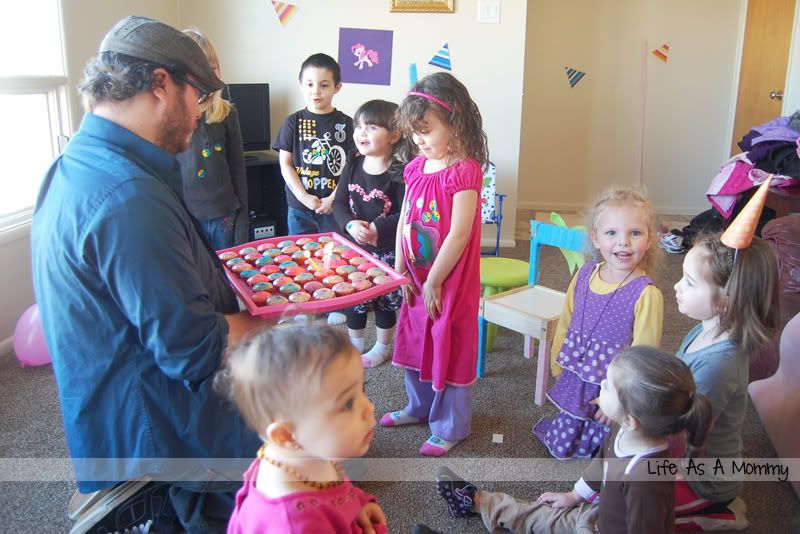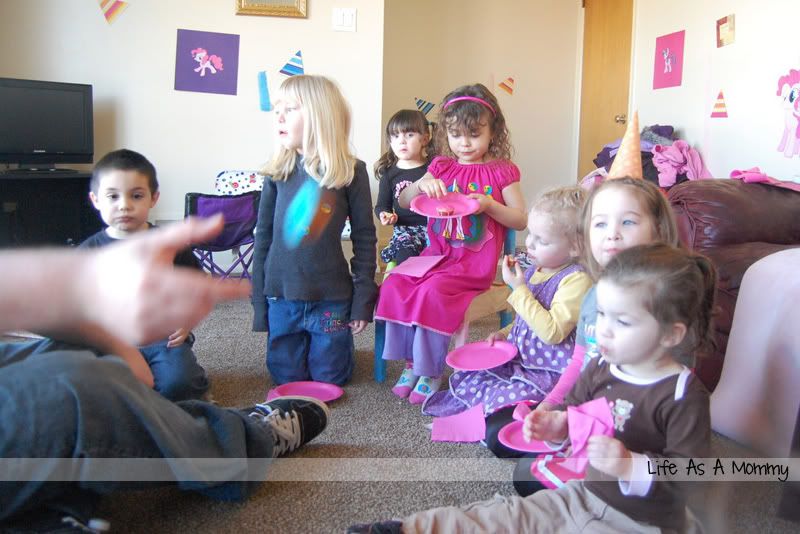 A picture Sophie's friend made for her.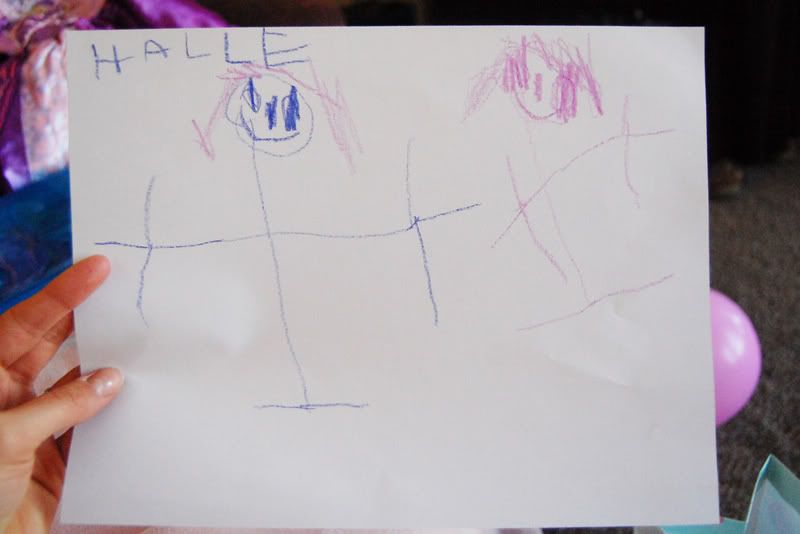 She got lots of awesome gifts from her friends.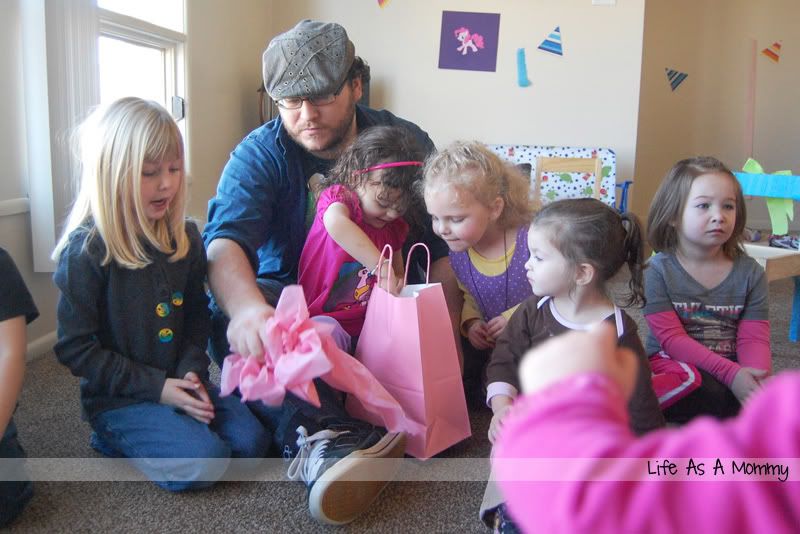 Denny and I gave her a big girl bike.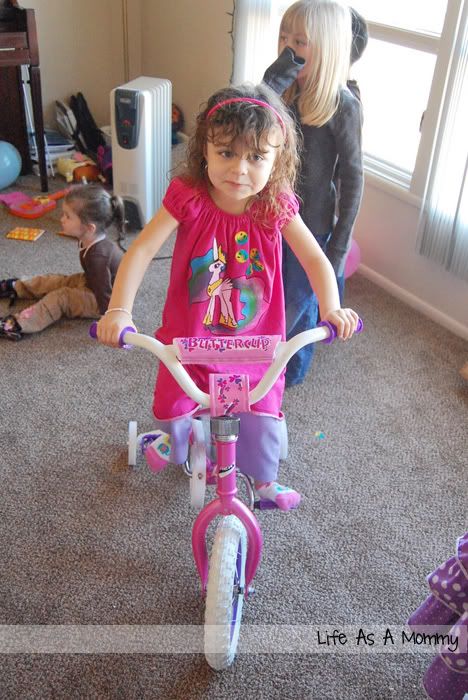 She really had a ton of fun.
Thank you to everyone who came to celebrate her special day.
And thank you to everyone who couldn't be here, but sent their love as well.
We love you, Sophie!