This past Christmas, I made Denny the most awesome quilt ever.
Behold.
This quilt is a jumble of hand stenciled patches, old t-shirts, woven fabrics, and so on.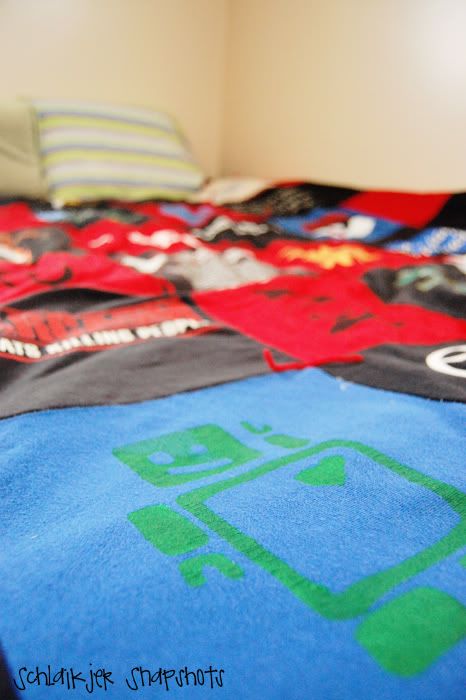 I've slowly shifted Denny's wardrobe from his high school blackness, to prettier nerd shirts.
I had a giant 10 gallon container full of shirts, and didn't know what to do with them.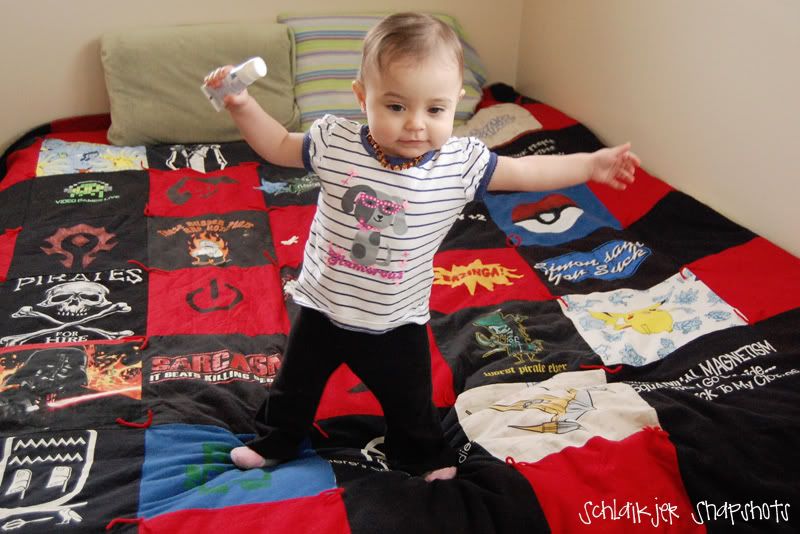 Now they are forever immortalized in the awesome quilt.
While the shirts are super, my favorites are still the hand painted ones.
Ron Swanson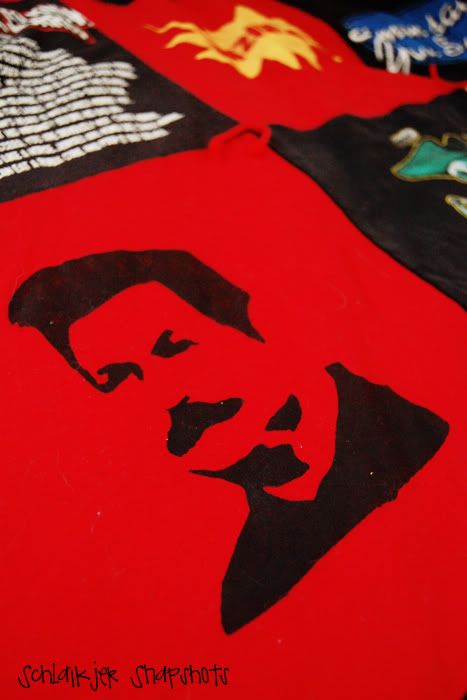 Horde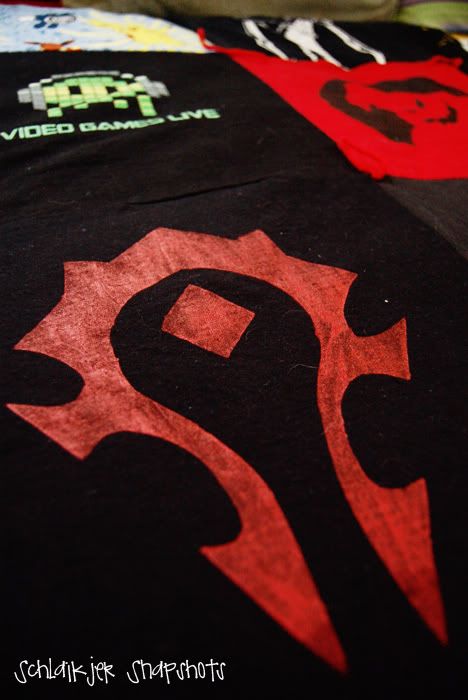 Howl (my fave)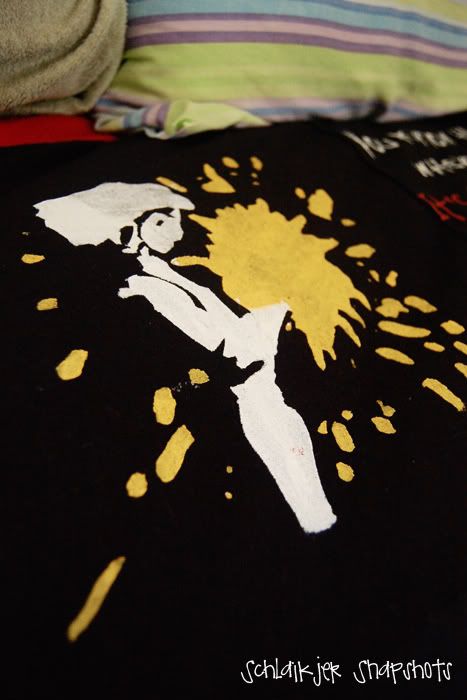 Our silhouettes from our engagement pictures. (my 2nd fave)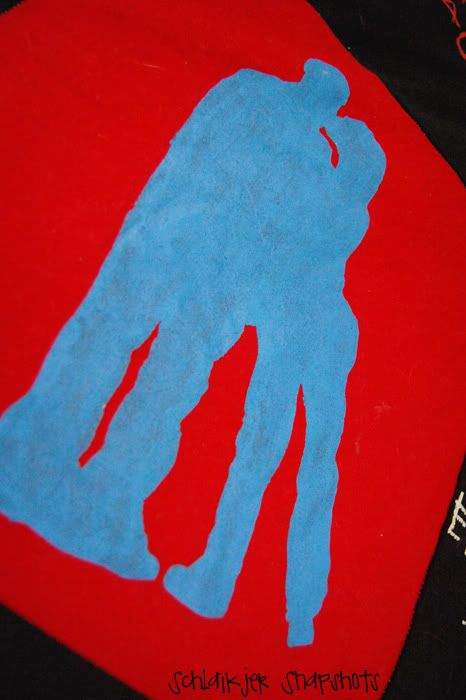 Being as this is the first quilt I've ever made, I'm super proud of it.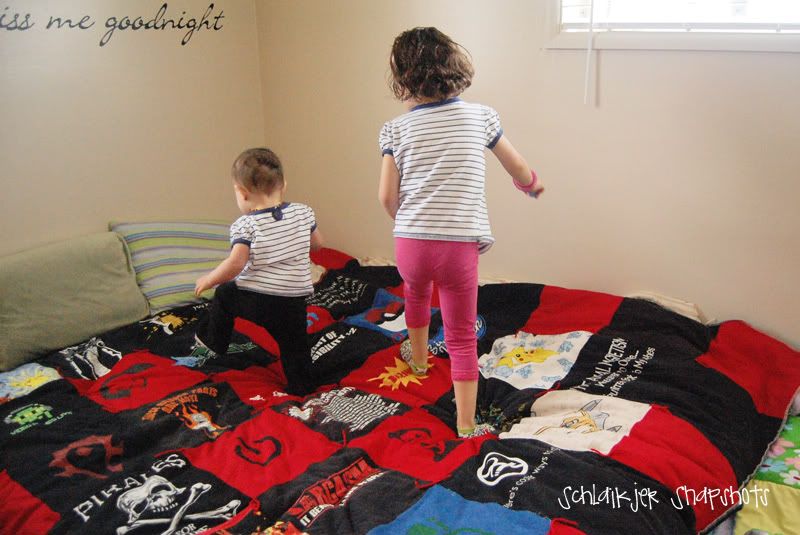 And just because they are adorable... some pictures of the girls. :)
I love their matching shirts!