This morning 3/4 of our family woke up all booger filled and with headaches. Yaaaay.
By the time we weren't dying anymore, church was over halfway through.
I felt bad that Sophie didn't get to go to Primary, so we went outside for some family bonding.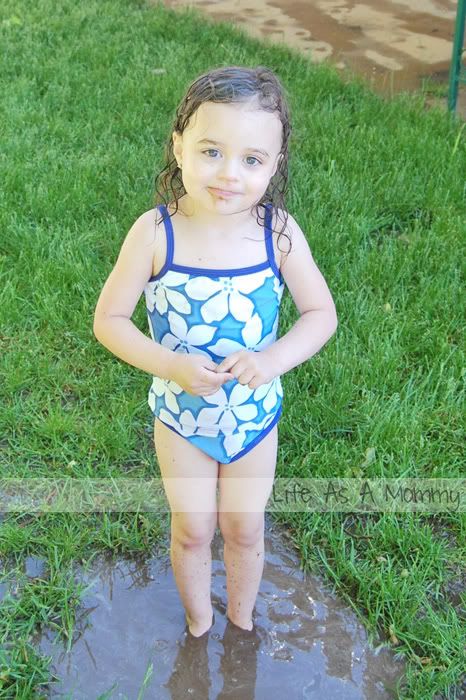 Sophie and I made mud art.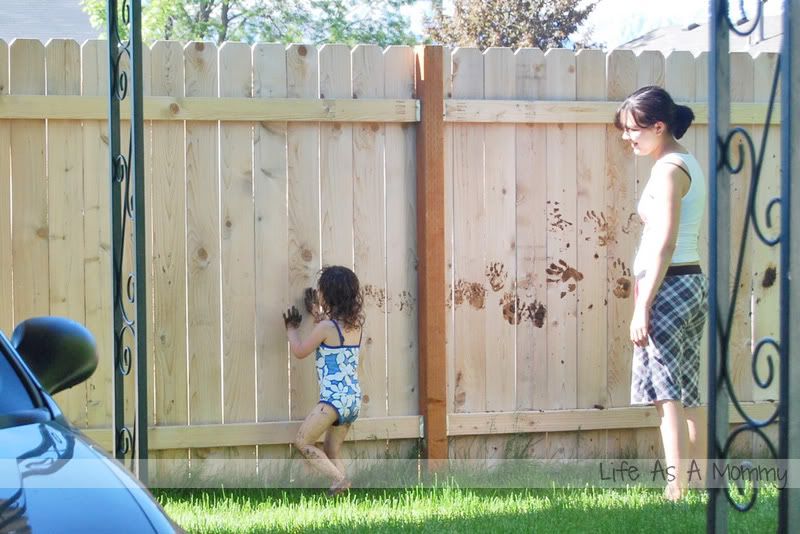 Sophie and daddy played with the hose/pool/water balloons.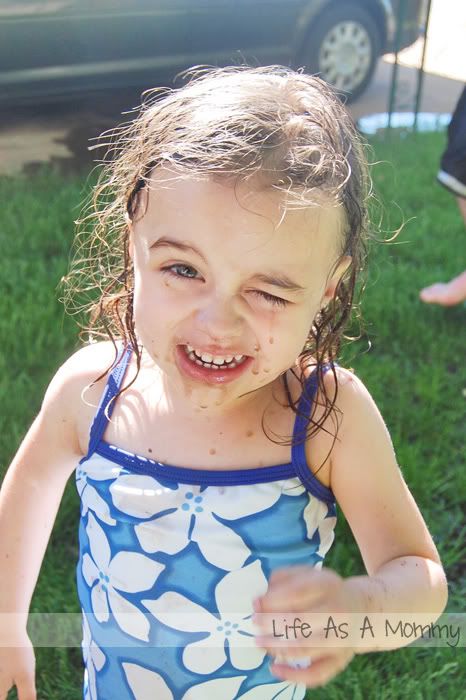 More mud.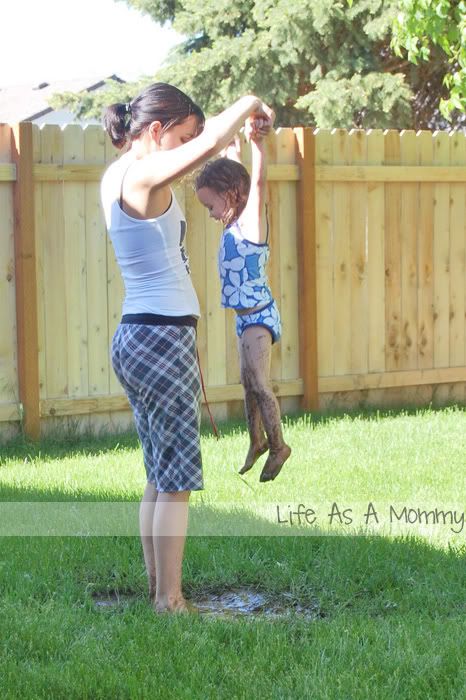 Mya hung out with daddy while Sophie and I got dirty.