We hadn't seen abuelos, since they went to visit my mom.
The girls and I went over last week, and we all hung out in the backyard.
Sophie has a thing for bandages, and puts them everywhere.
This one is legit, I accidentally bopped her with the vacuum.
In my defense, she came up behind me, so I didn't hear her.
But if you ask Denny, he'll tell you I probably just beat her.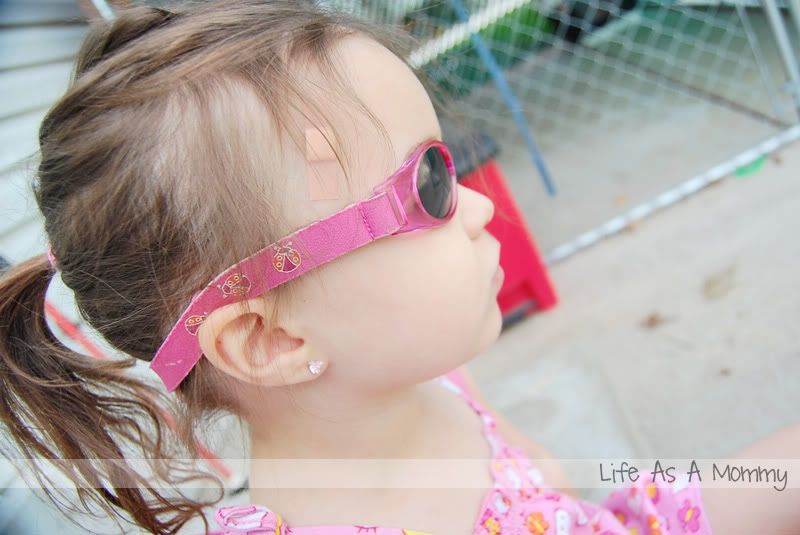 Mya got annoyed at my trying to take pictures with her in my arm.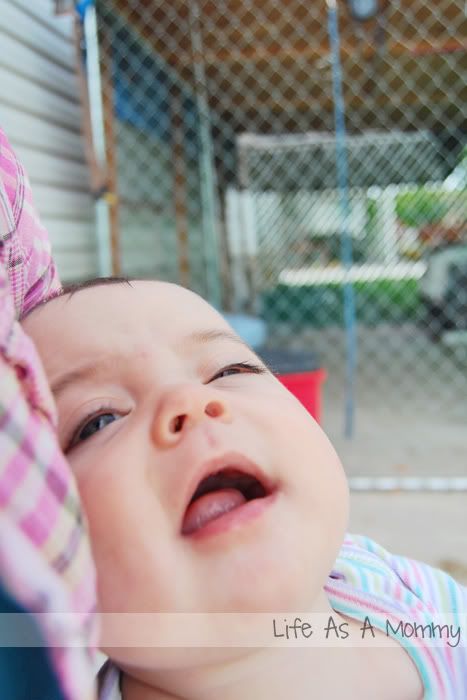 So Mama took her for me.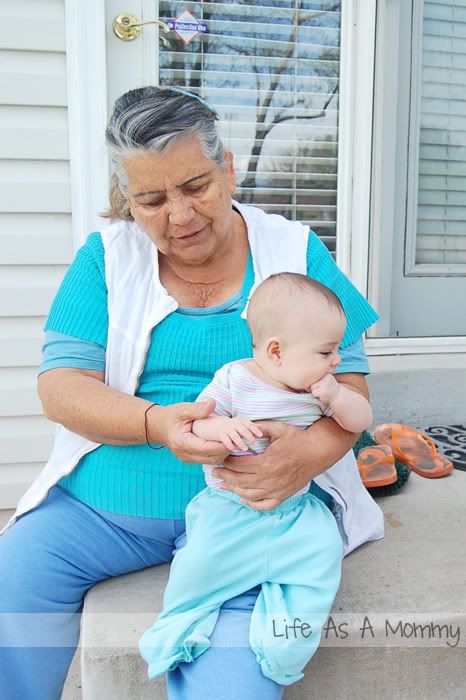 Sophie and Papa collected "flowers."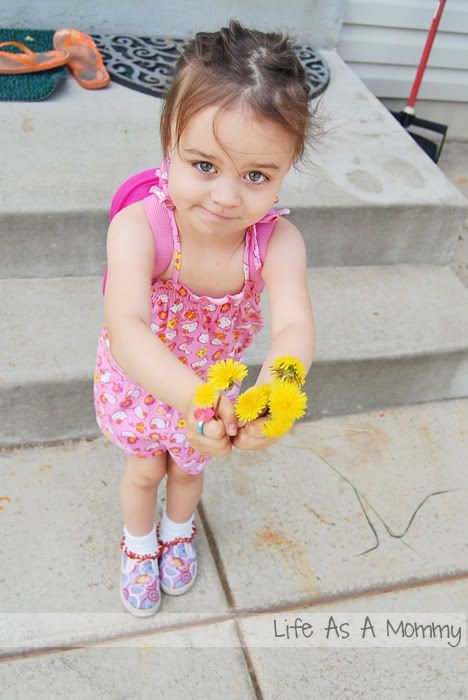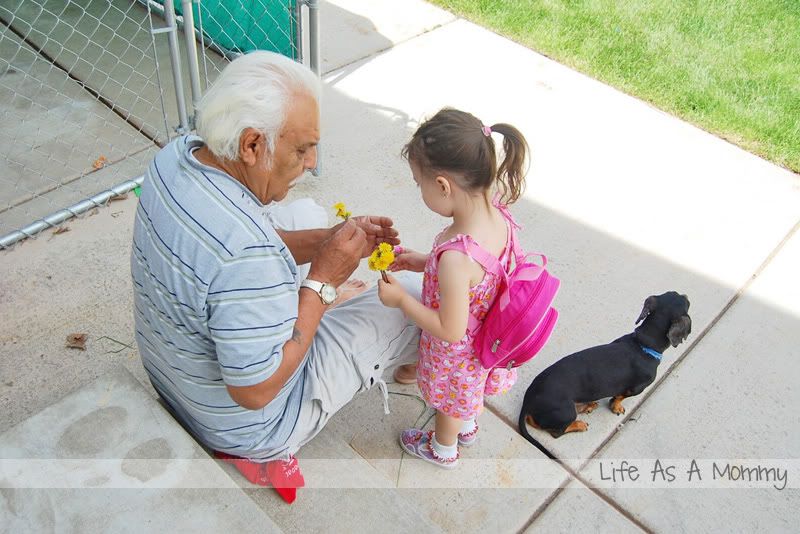 "Show me the flowers."
"ok, mommy!"
*SHOVE IN FACE*
Putting them away, for save keeping.