Sophie had been asking all week to visit Papa's house. Denny got off work early on Friday, so we went over for a bit.
Sophie loves to play with the dogs. Oreo is the jerk wiener-dog. Quimby is my lovable cockapoo.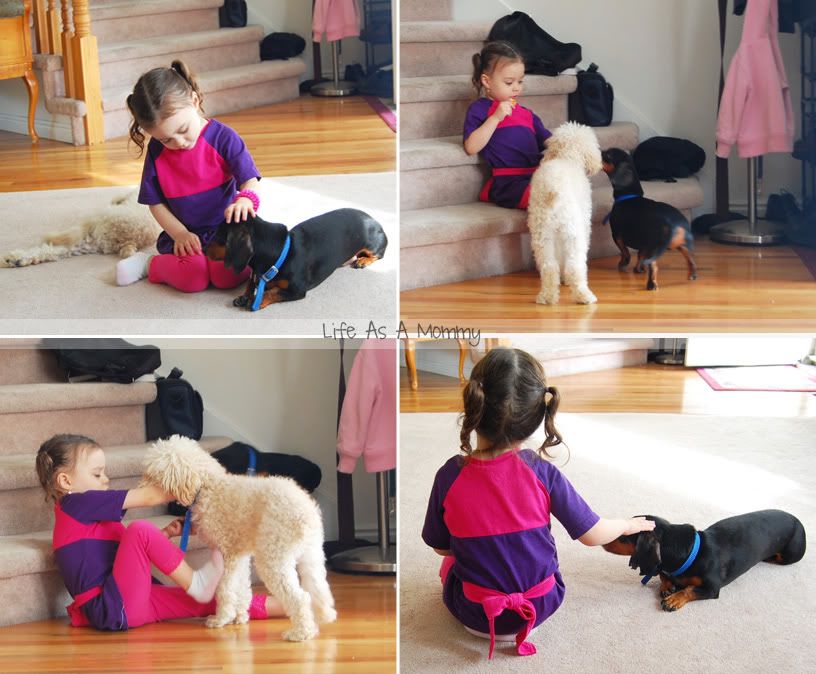 Denny brought his birthday present - a remote controlled helicopter. Both he and Sophie love it.