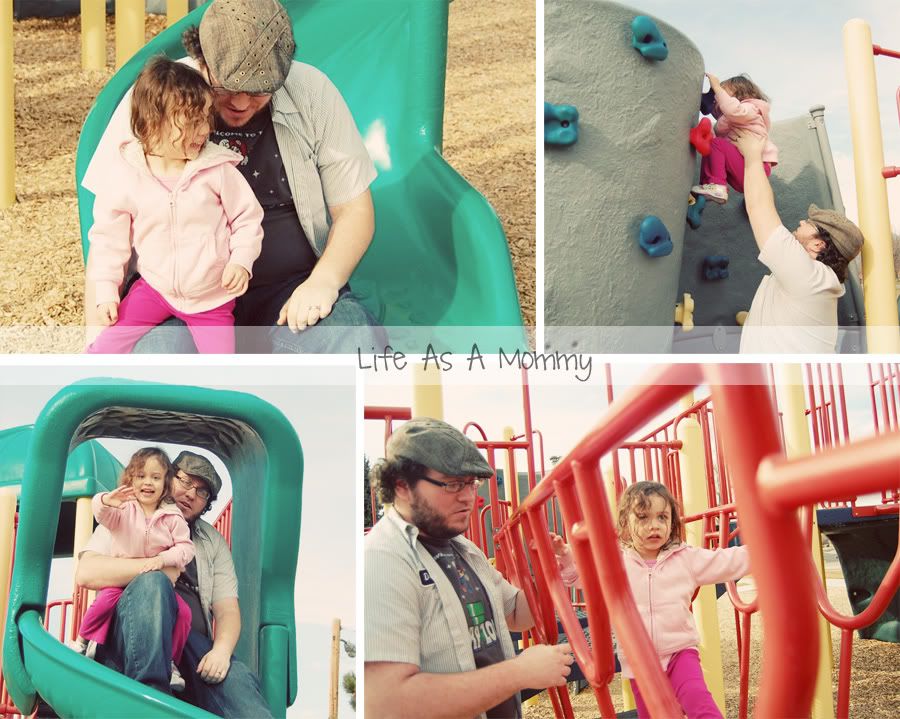 We took the girls to the park this weekend. I love that it was nice enough to get out and about. Sophie and I often get Cabin Fever from being stuck in the house all winter. Stupid winter.
I just love the relationship that Sophie and Denny share. It's so cute.
While sitting on a park bench, Denny noticed that Mya's hat had slipped over her eyes. Since she was wrapped to my chest, I handed the camera to him. I'm generally not in the pictures, what with me taking the majority of them.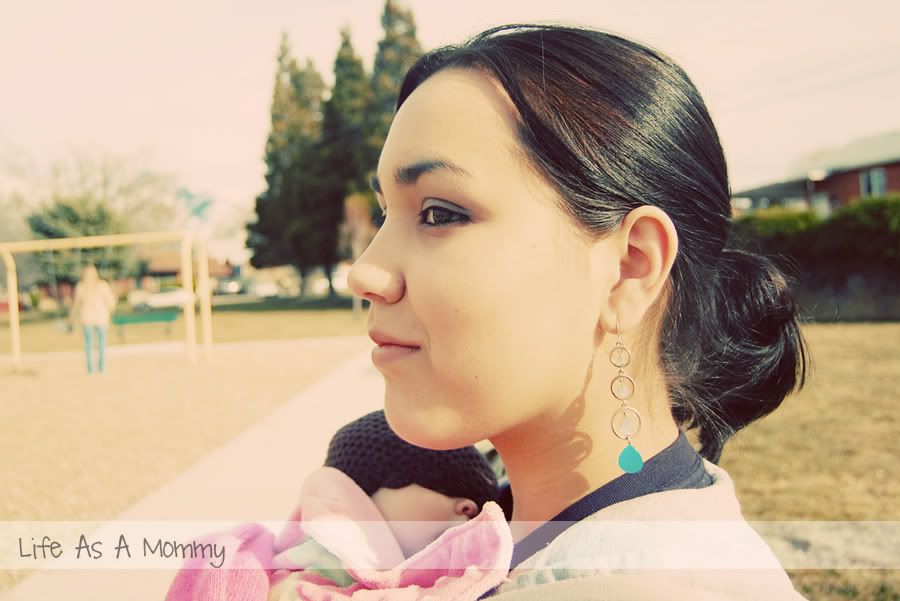 This was my favorite.