Sophie got a snowsuit from her Grandma Tina for Christmas; we put it to use yesterday. Denny went out to shovel the driveway, so I bundled Sophie up and sent her out too. She's pretty pro at helping with her shovel.
At one point her boot fell off, then Denny buried her shovel somewhere. (we have yet to find it)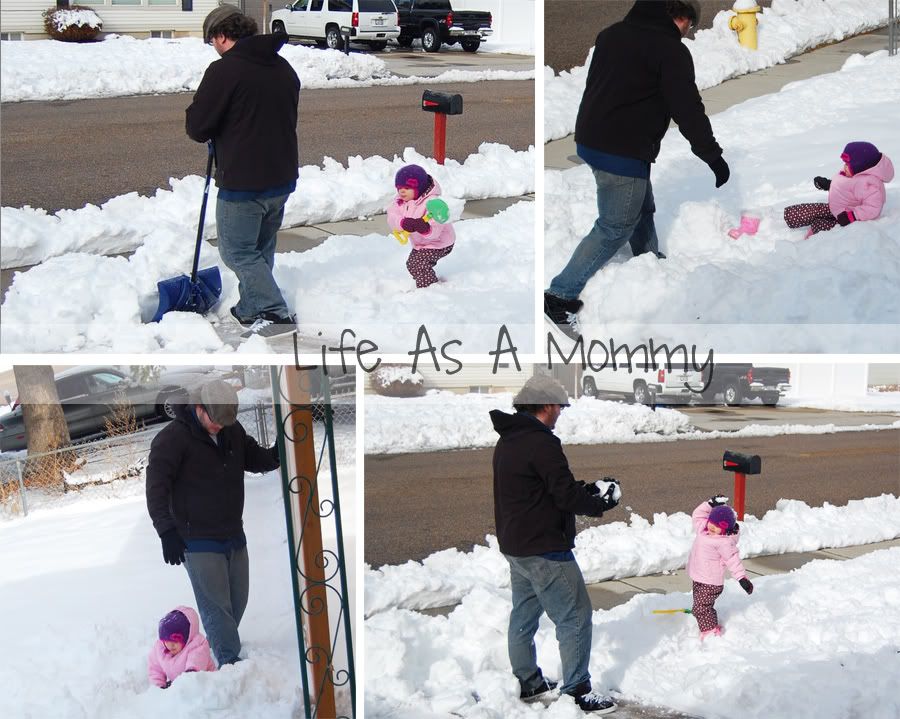 Being sick
(and the only one still sick... harrumph)
, you'd think I would have stayed inside. NOPE! I had to get some pictures, it was a need.
Once Denny finished the driveway, he came and flopped on the porch. Sophie made herself a snowman. Doesn't she look like a giant pink marshmallow? I LOVE IT!