We spent our anniversary at the Renaissance Festival.
My mom came along with us.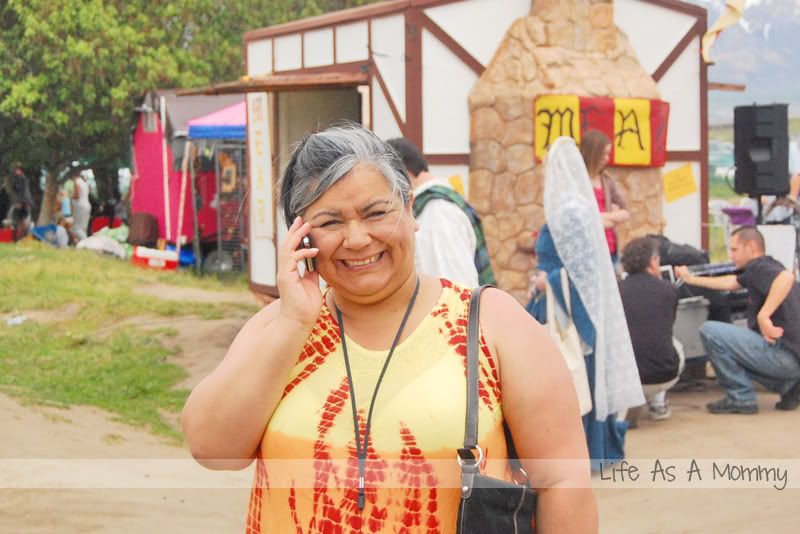 Denny got his turkey leg.
And ate it while we waited for the jousting to start.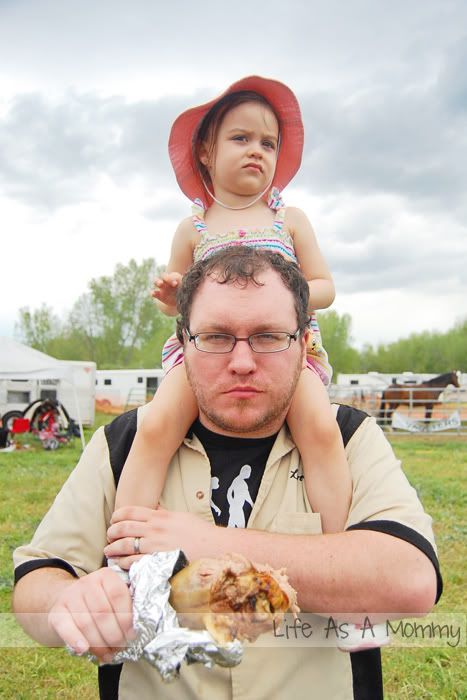 Sophie giggled.
Isaak and my dad showed up for a bit too.
Joust!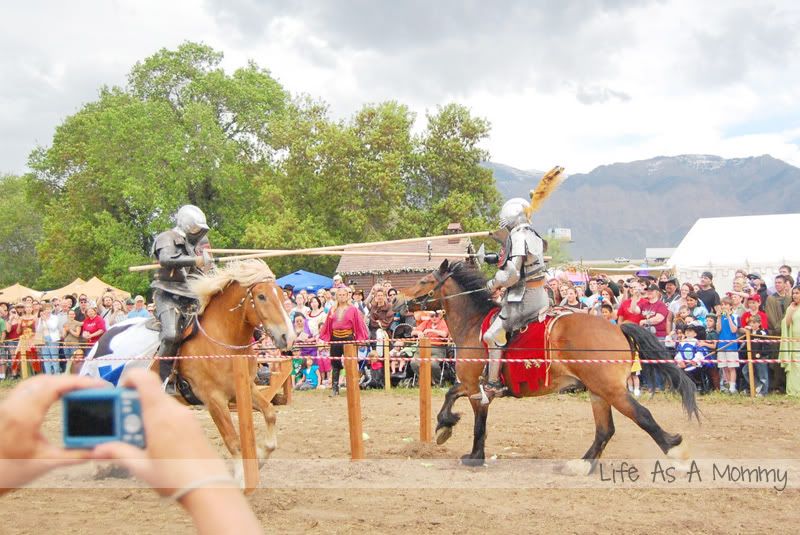 Jousts breaking.
Waiting for Sophie and I to get our Henna done.
Me.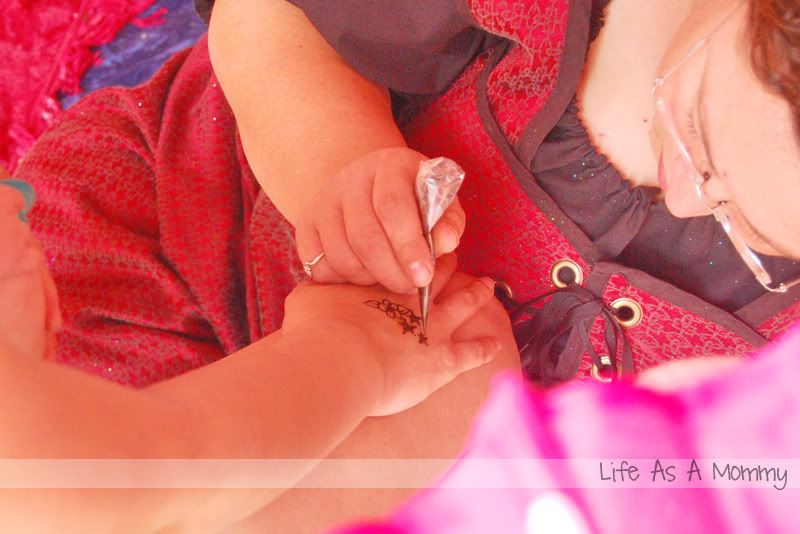 Sophie's unicorn.
She loves it.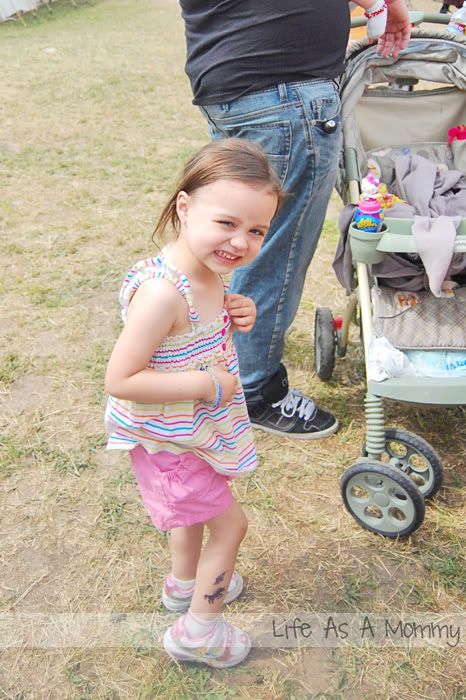 Random giant turtle.
Sign we saw while looking for the festival.
*giggle*