Since we are super awesome members of the Treehouse Museum, we got invited to a special event with Santa last weekend.
My friend, Claire, and her family are also members, so we all met up there.
Then we feasted on cookies and milk.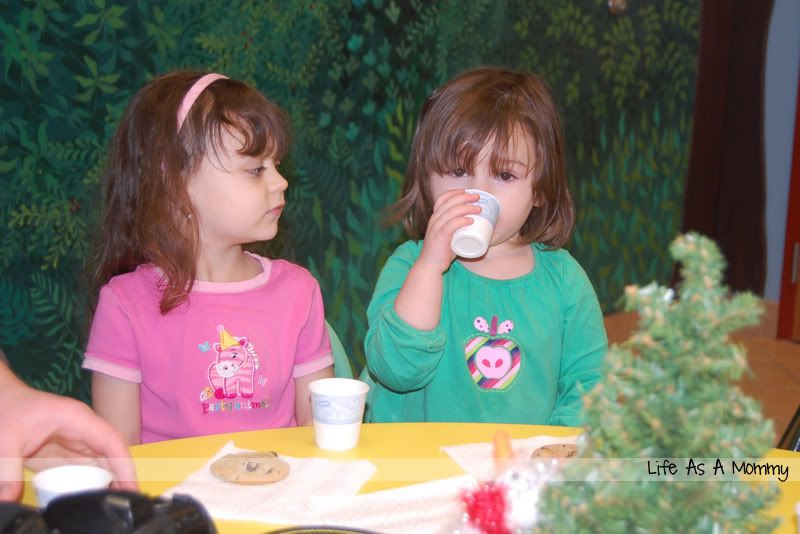 Even the daddies joined us. :D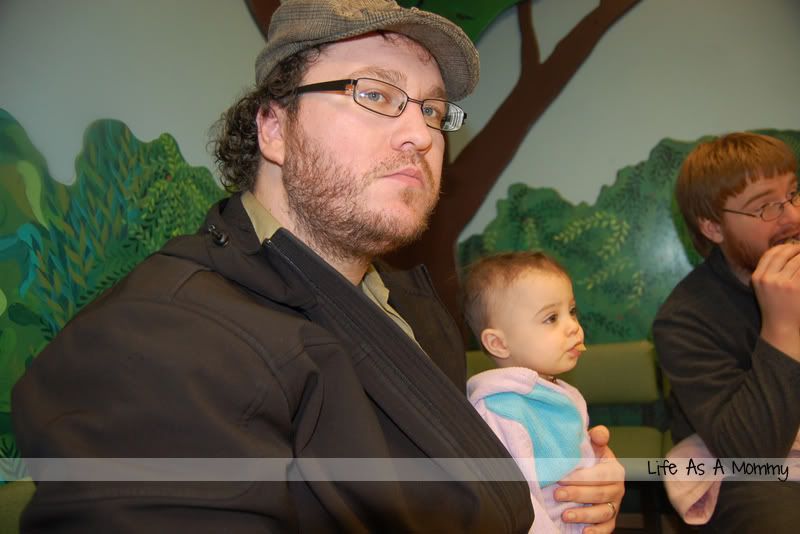 The girls took teddy bears down the "chimney" for Santa.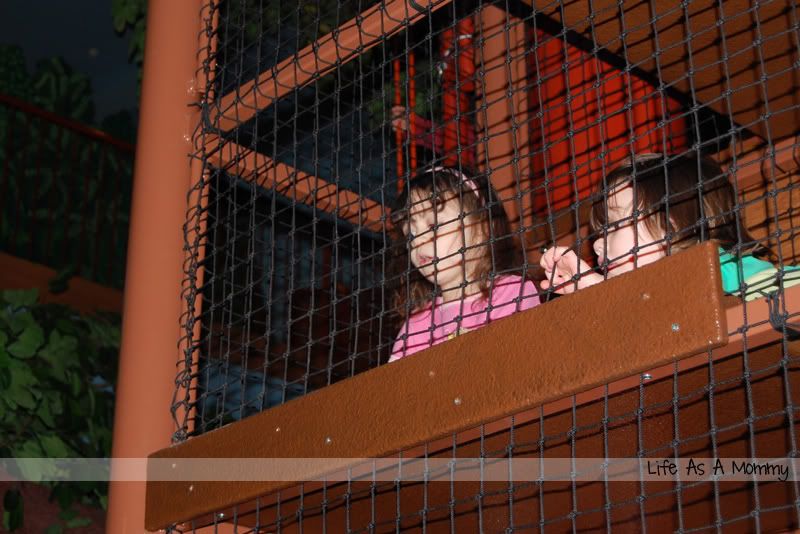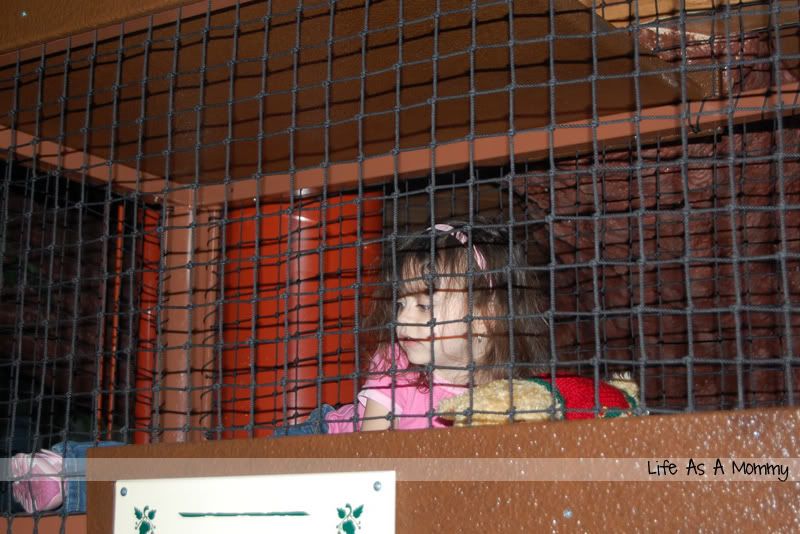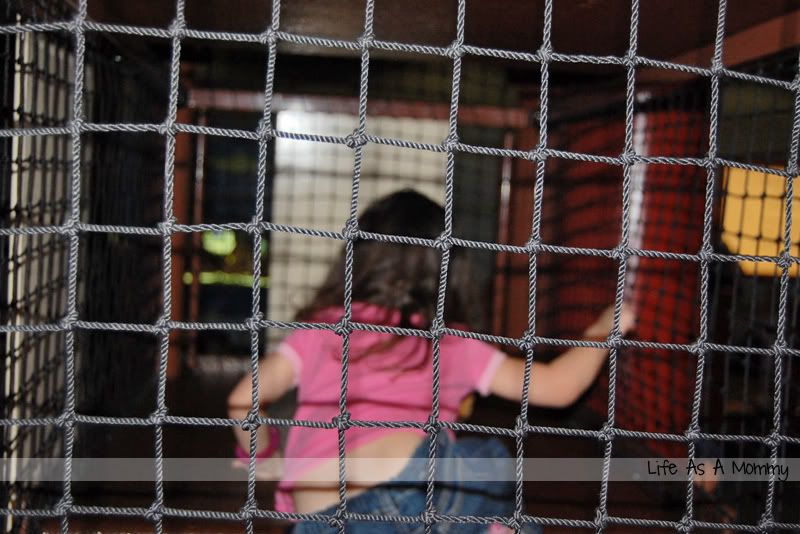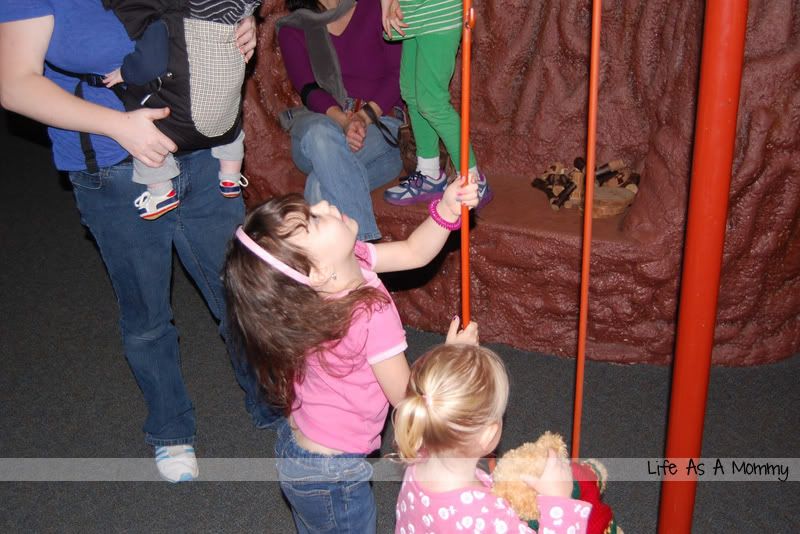 Then they wrote letters to Santa.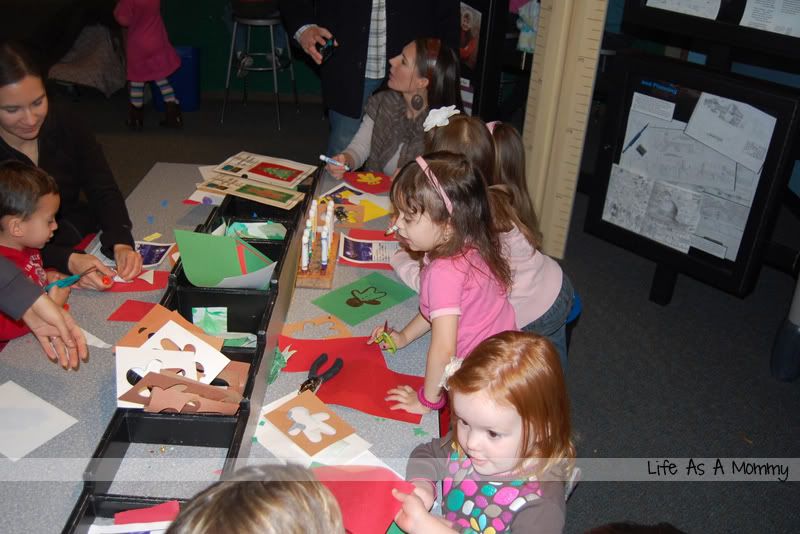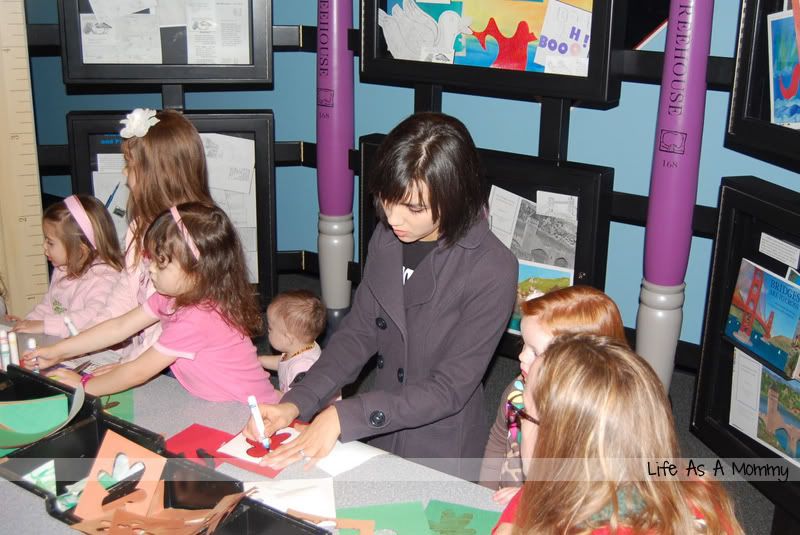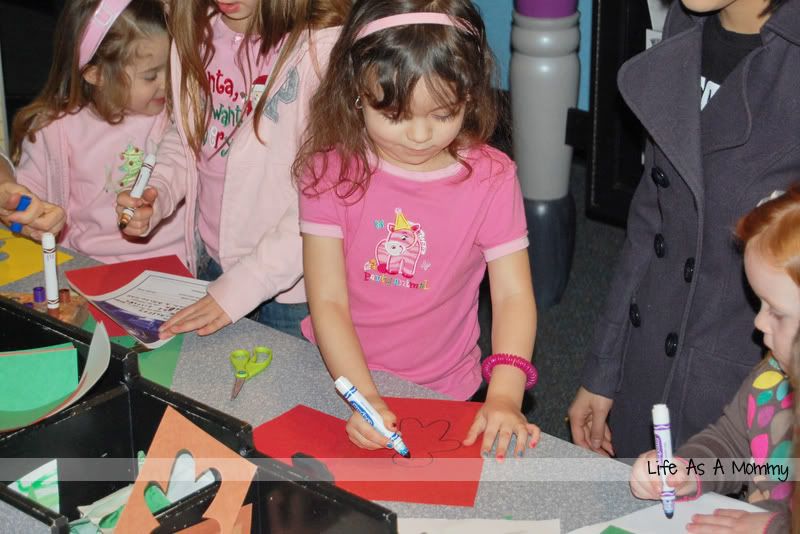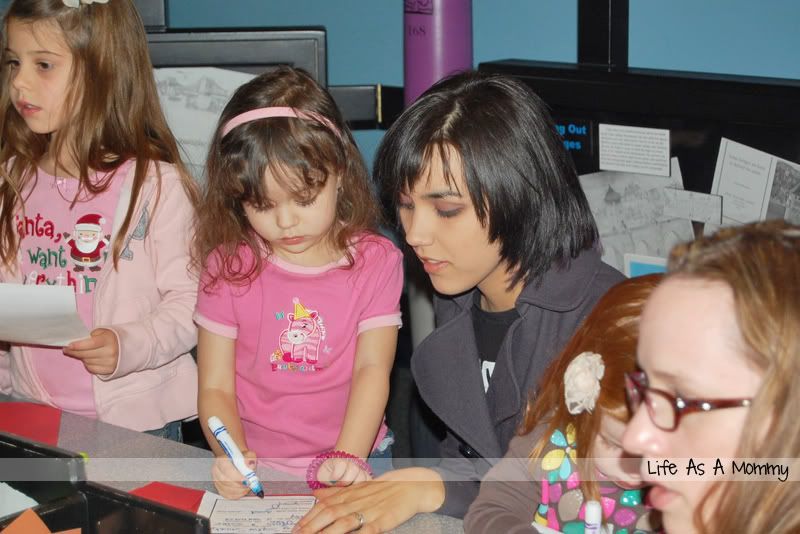 The girls played, while we waited in line to see Santa.
Even though they didn't get to sit on his lap (which I thought was complete bull), they had fun singing songs with him.
Sophie is actually into the whole "Santa is awesome" thing this year. I'll probably have to take her to a mall and hunt a Santa down for her.