Last night was our ward's Halloween party.
I awesomely forgot to shave my legs, so Sophie was the only one in her costume.
Fear not. I will get pictures of all our home-made costumes on Halloween. :)
(by the way, our costumes are freakin awesome)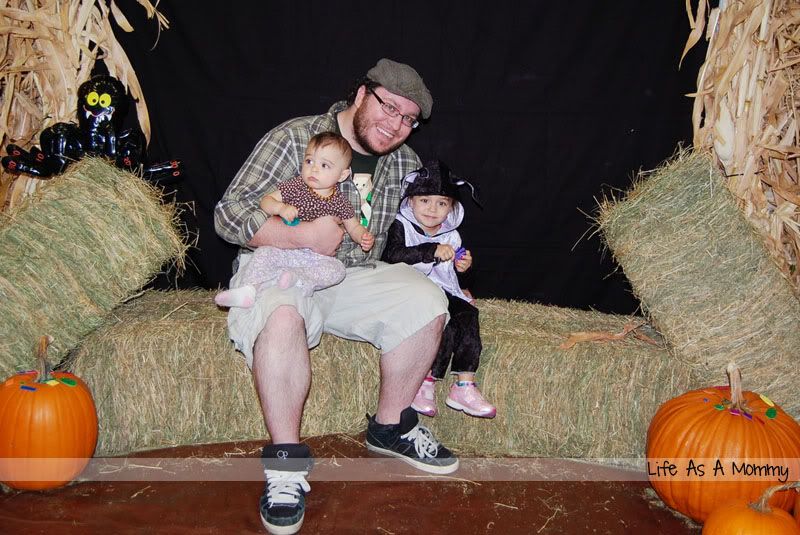 Sophie absolutely LOVES her preschool teacher. She is such a sweet lady.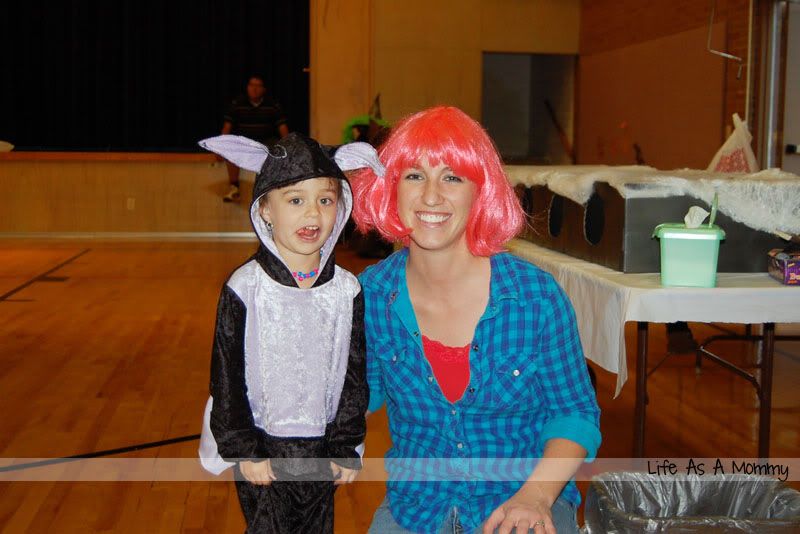 There were tons of little games for the kids to play.
And prizes!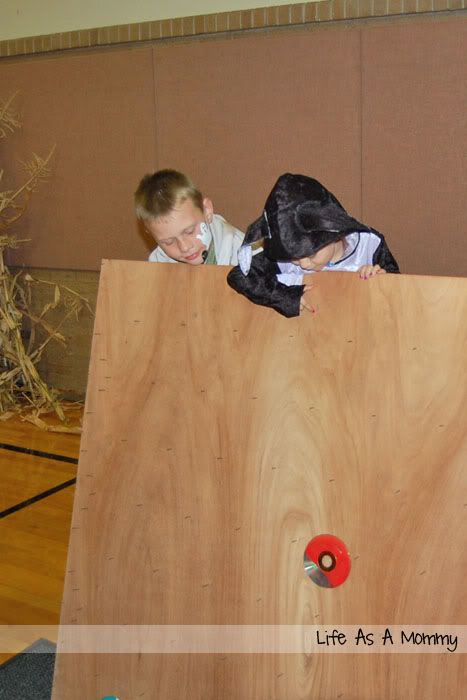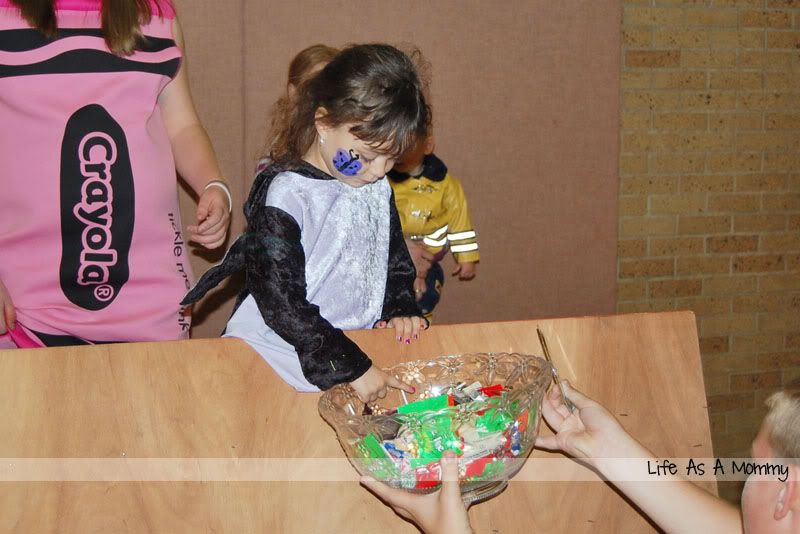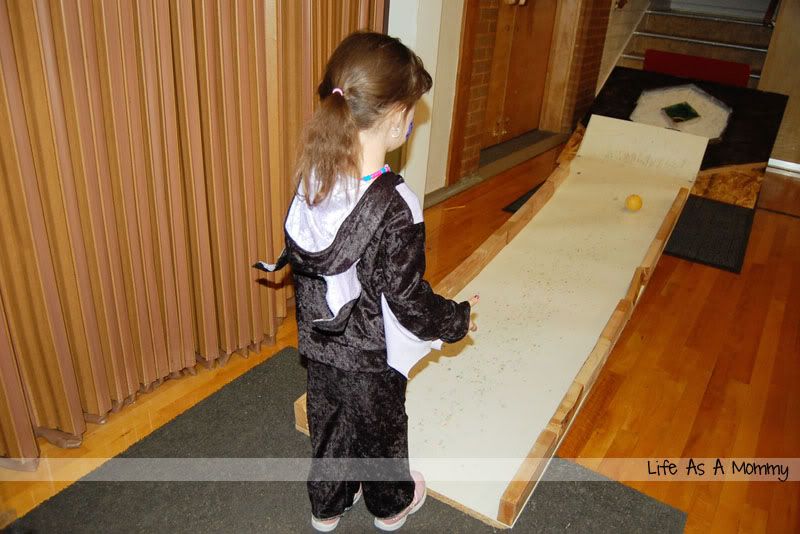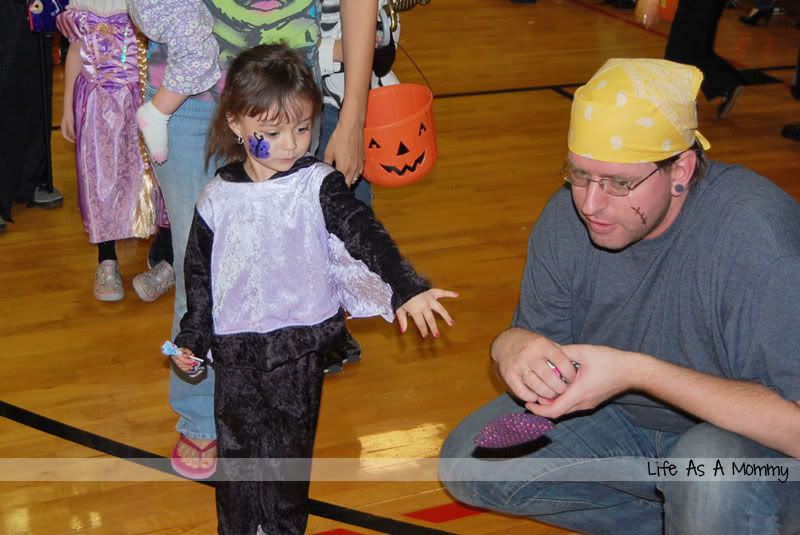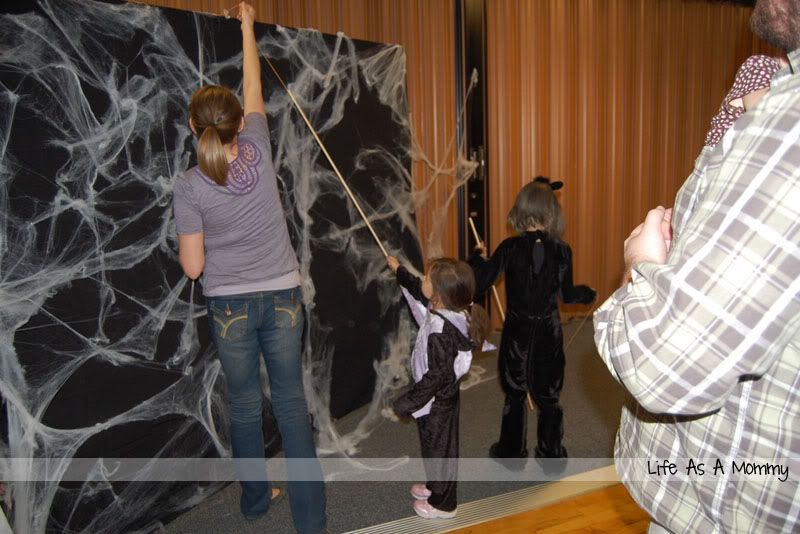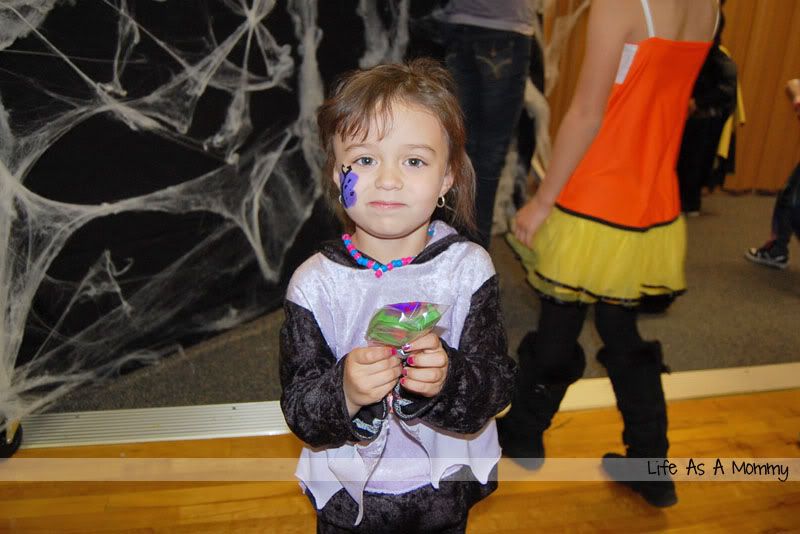 Face painting!
Sophie actually walked right into Denny's hand after getting her face painted... and smudged her butterfly. This was unacceptable. Luckily, the face-painting teenagers had no problem with repeat customers.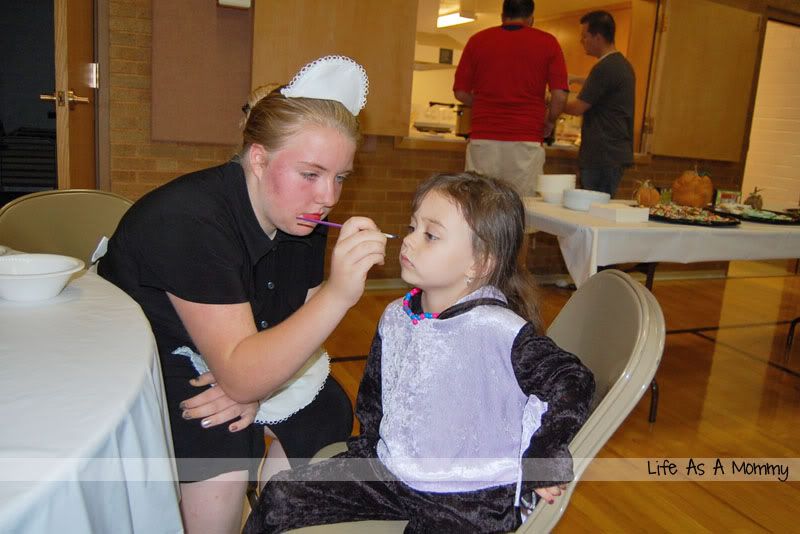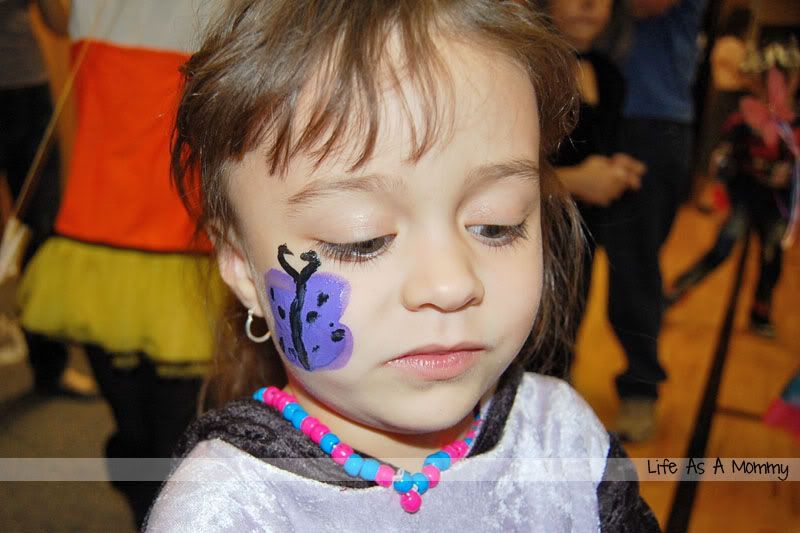 There was also yummy food.
Denny described it as "liquified chicken enchiladas."
Mya was a fan.
Never mind the scab on her nose.
She's in fight club.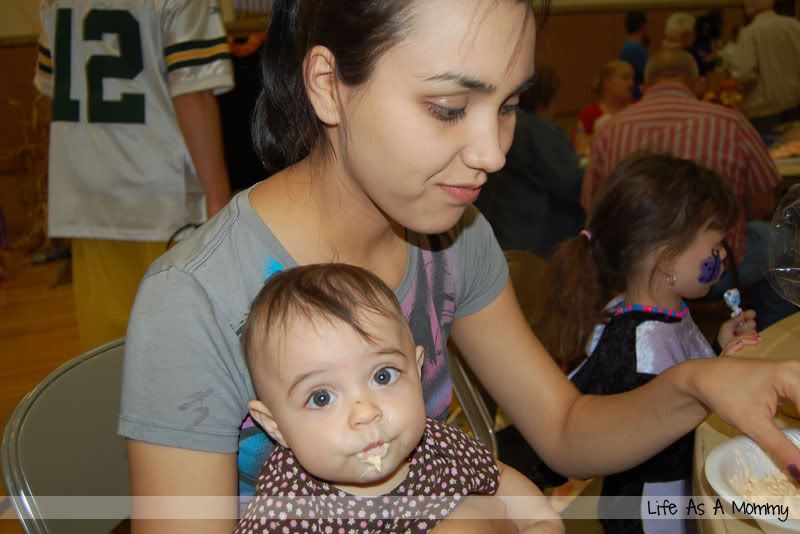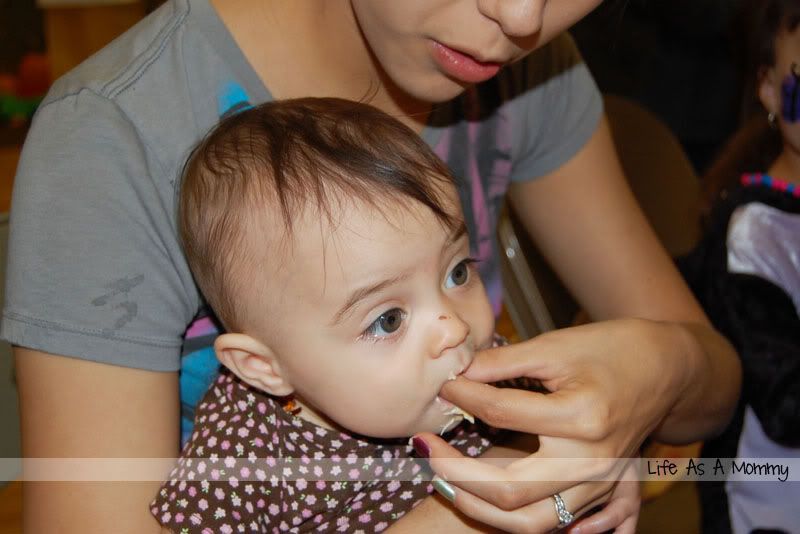 We had fun, even though we had to leave a bit early because tiny miss was super tired.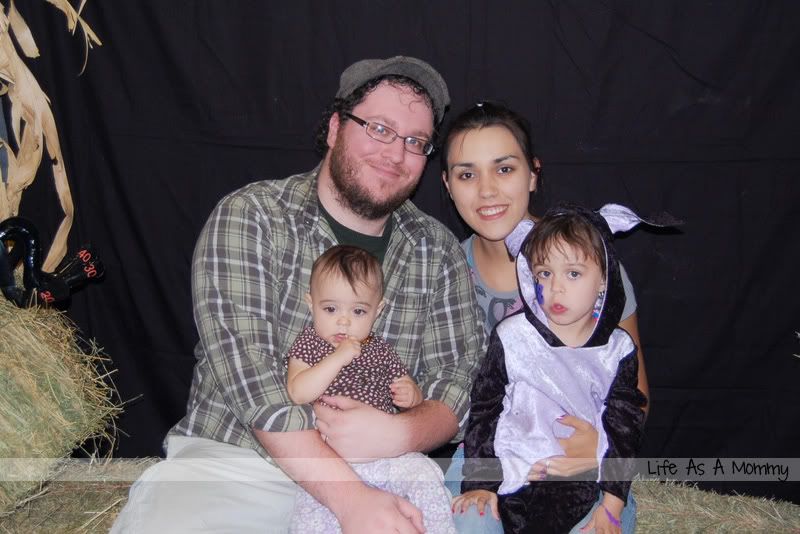 Right as we were leaving, Sophie's BFF was arriving.
So I snapped a quick picture of the girls.