Mya knows how to open things with lids.
Chapstick, markers, pens, even got a few medicine bottles open.
Earlier this morning I was doing homework, and Mya was sitting under my desk with a box of markers.
I looked down and she had 3 open.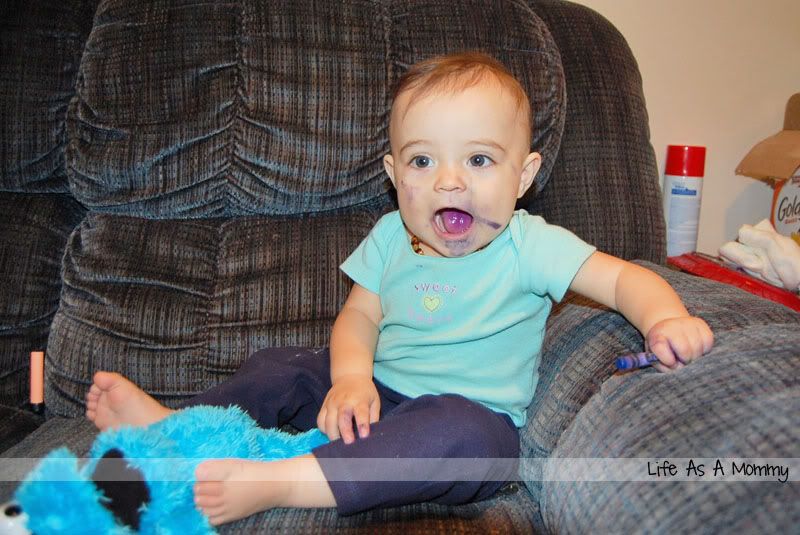 That's not even the best part.
I put the lids back on, and tried to finish the assignment.
A few moments later Sophie goes, "Hey mom, look!"
She was coloring Mya's face with the markers.
"You're so gorgeous!"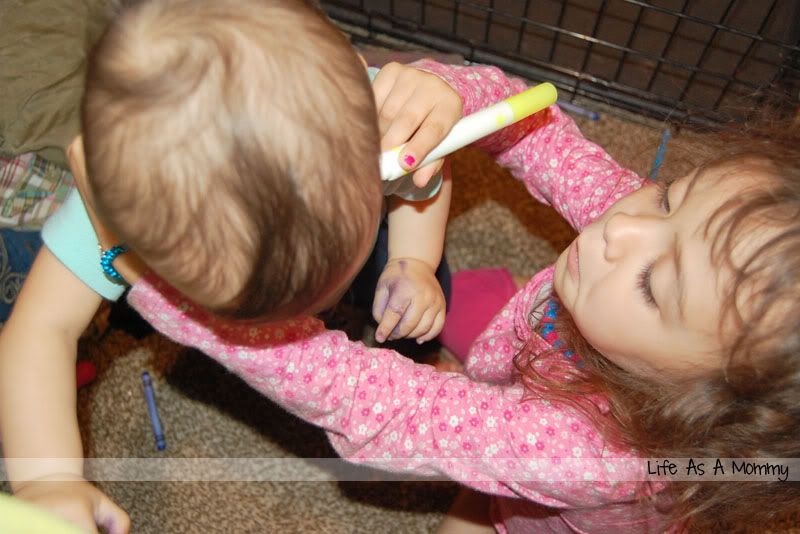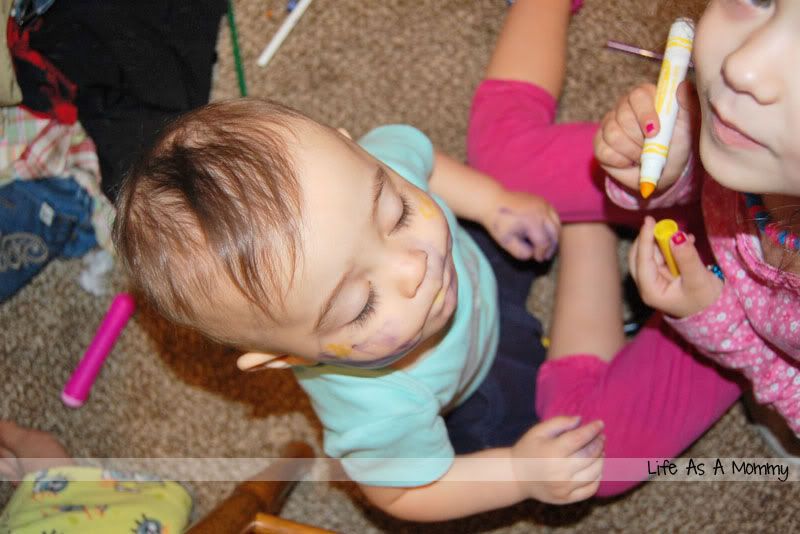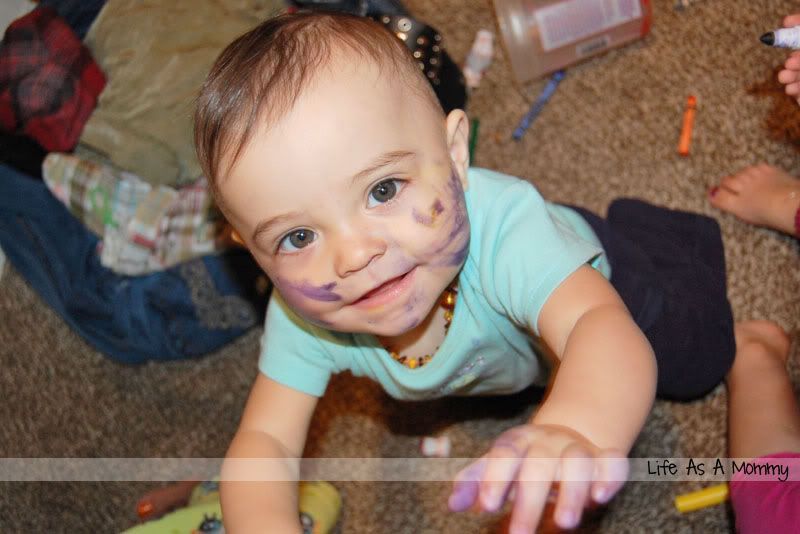 On an unrelated note. We totally carved our pumpkins for family home evening last night.
They are awesome.