We went toLagoon yesterday, and took pictures.
Here
is Sophie's version of the day.
First the girls and I hit the beach, since Denny was still at work.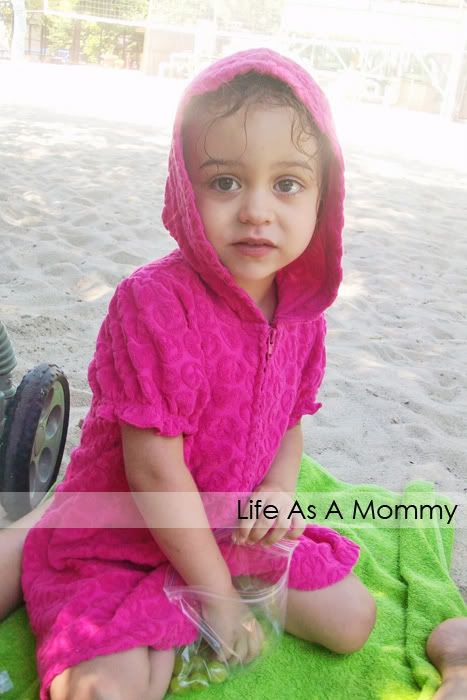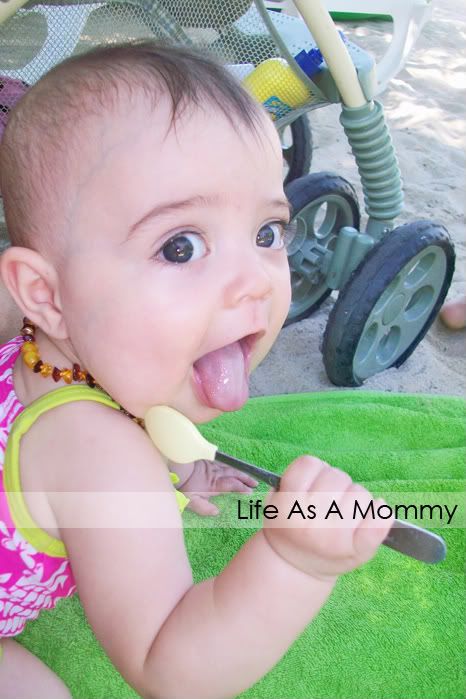 Then Sophie went on the boat.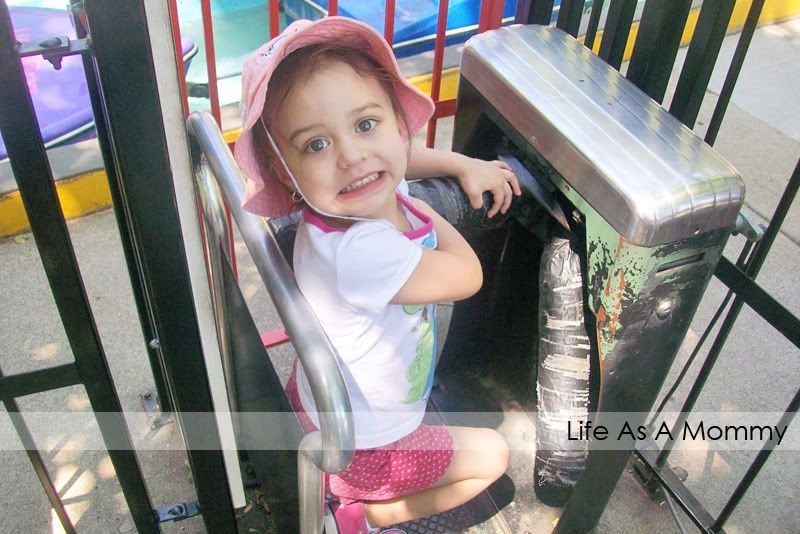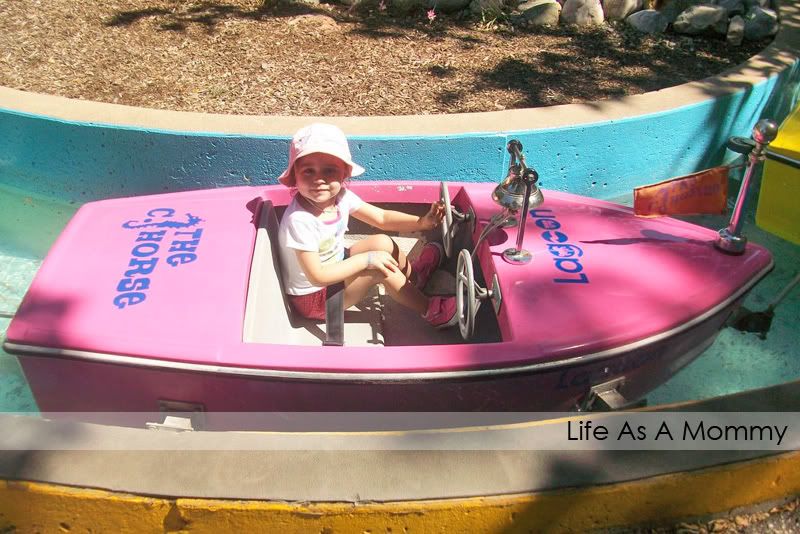 While Mya napped, with cold water bottles to keep cool.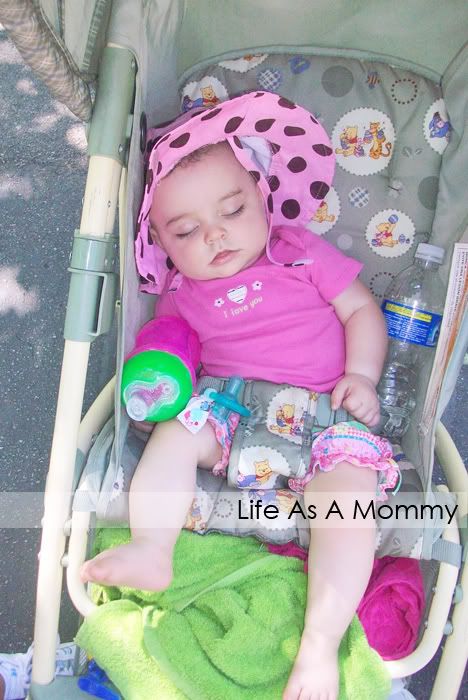 We went on the train.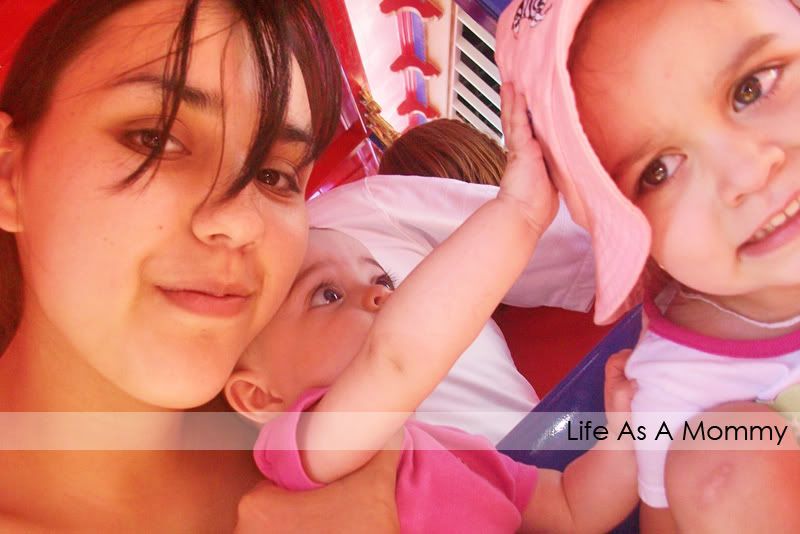 Then we went to pick up Denny, so he could join our fun.
Swimming round 2!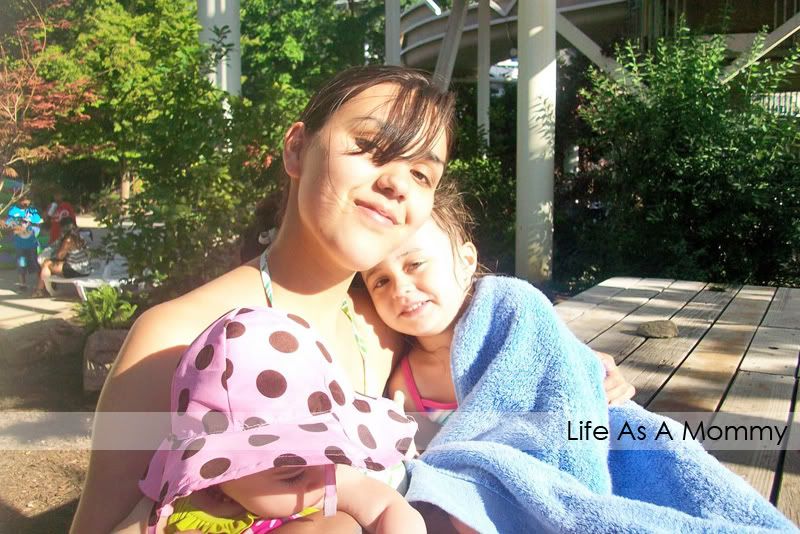 Denny took Sophie on the little mini boat ride.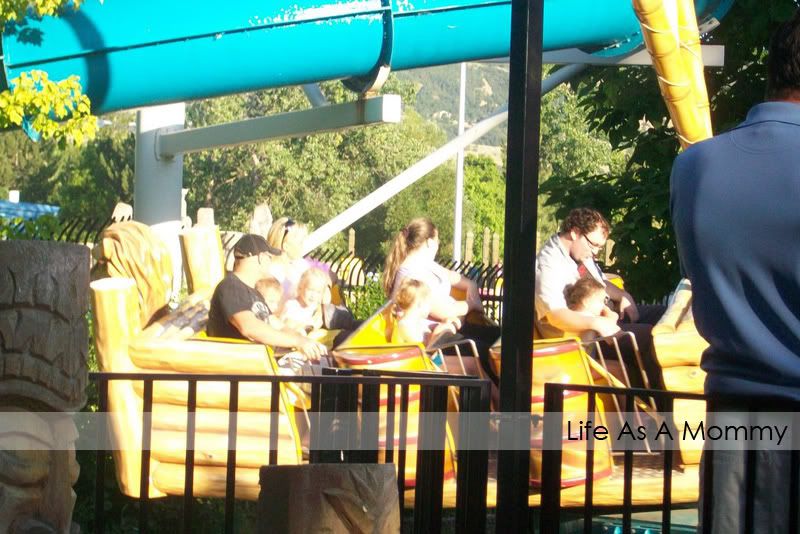 Mya and I hung out in the shade.
I took Sophie on the skyride.
And we all hopped on the farris wheel.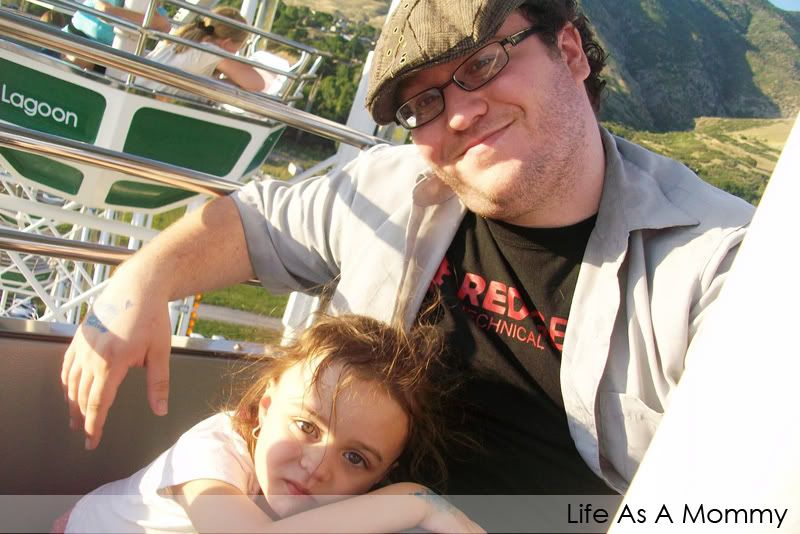 Whenever we left the beach, Denny stared longingly at the rides.
"It's like I'm in a strip club, I can look, but I can't touch."
He was forlorn.
While on the farris wheel, he spotted the Samuri.
He was forced into line. After a stupidly long 30 minute wait, he got to ride it, and looked silly all the while.
As we were leaving, Sophie requested a hammer, and candy cot (cotton candy). Being as you have to play those stupid games to win a hammer, Denny found her something even better.
Armed with cotton candy and a baby giraffe, we headed home.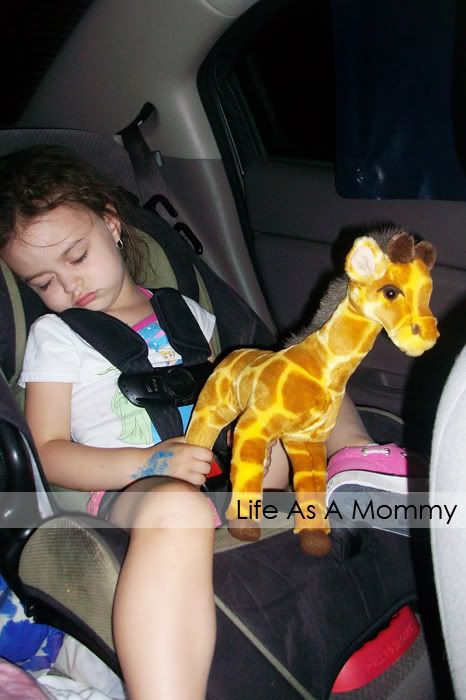 See you next year Lagoon.