The night before the parade, I finished the girls' dresses. Sophie loved hers so much that she refused to take it off, and slept in it.
We woke up bright and early for the parade. Can you tell that Denny is a morning person. tee hee!
Sophie collected oodles of candy.
And I got heat exhaustion... yaaaay. How lame am I, it was even overcast all day.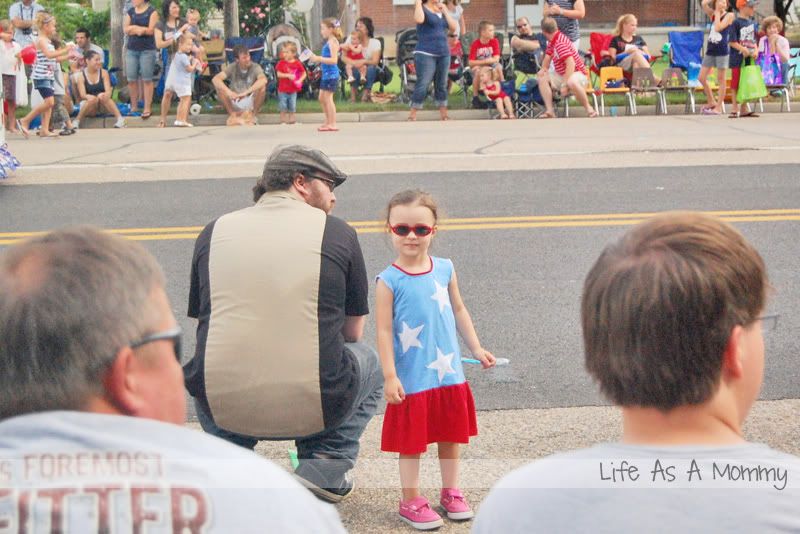 I told Sophie to show me her dress, and she posed on the rock.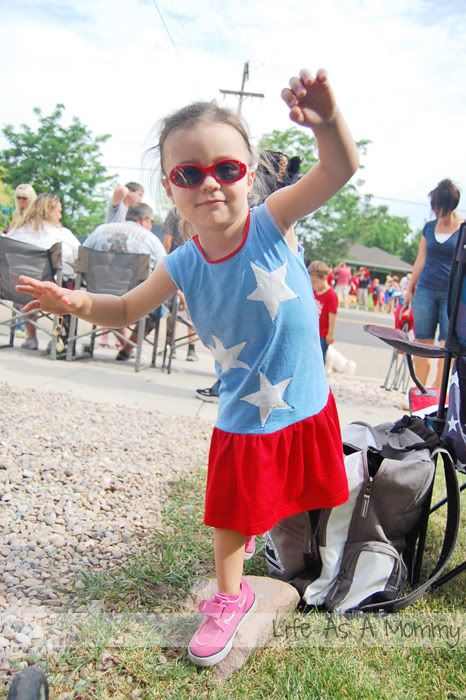 The dress reminds me of Wonder Woman.
After the parade we tried going to iHop, then Bee's, but EVERYONE had the same idea. We ended up hitting up Burger Bar.
Mya in her dress.
That evening we watched fireworks with our friends Steve, Jaimie, and their munchkins.
Hope everyone enjoyed their 3 day weekend as much as we did!