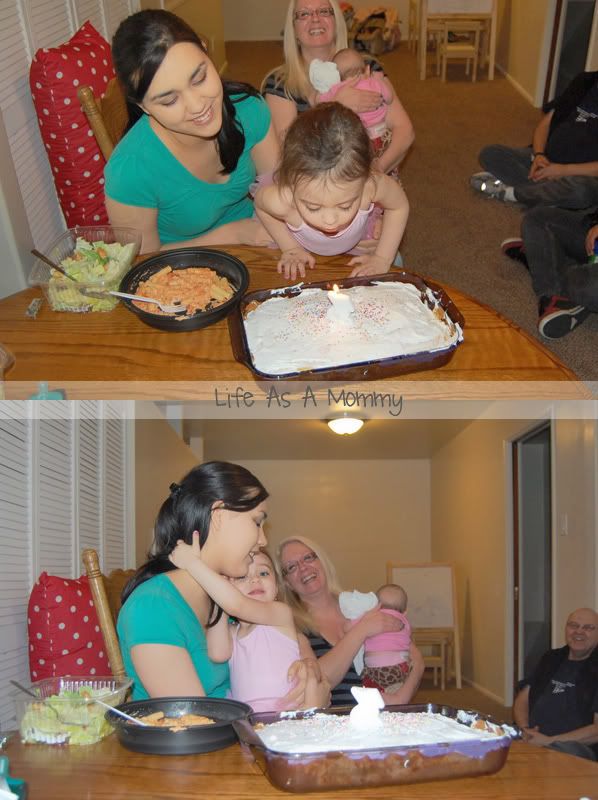 I had a wonderful 21st birthday.
First we took Sophie to her tumbling class, that's the first time Denny got to go with us. Then we brought some Olive Garden home, and the family came over.
Isaak made a cake, that my dad and Sophie decorated.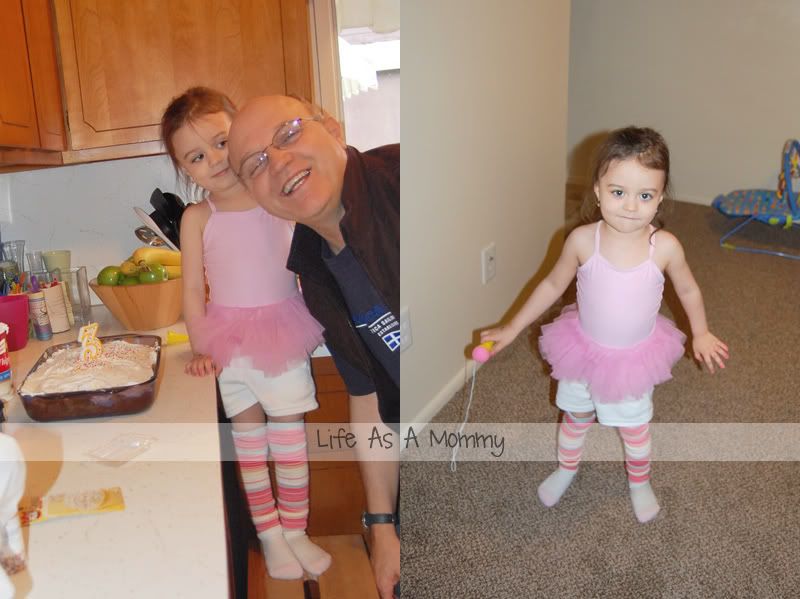 Sophie led everyone in singing, and helped me blow out the candle.
I made out with a bag of snickers, a red polka-dotted body pillow, and money.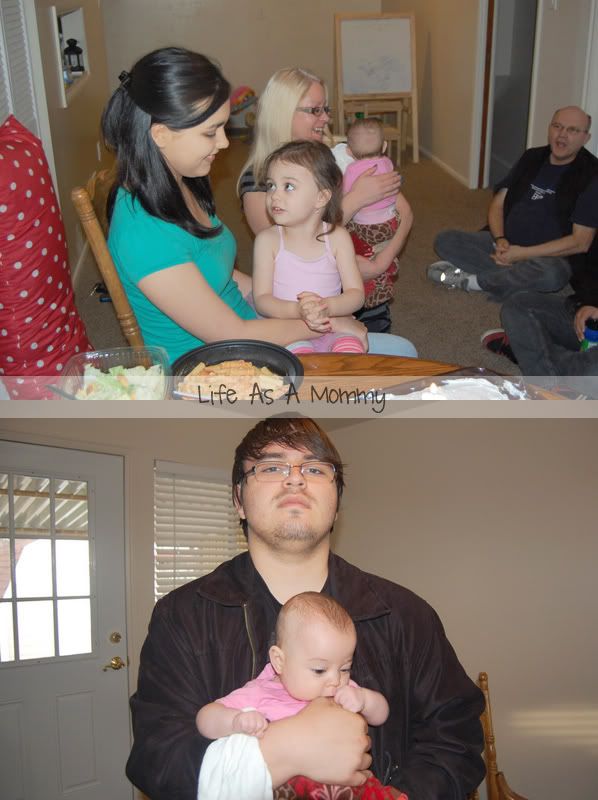 We ended the night watching a movie with the girls, and Mya pooped on me.
A day well spent. :)