The universe works in silly ways.
Denny has not seen has father in 10+ years.
He had planned to fly out and meet all of us this summer... then everything happened.
With the very abrupt move, we weren't going to be in Utah during his trip.
Sad, but life happens.
Yesterday afternoon Denny called me, like always, to say he was coming home.
"So... do you want to meet my dad?"
Due to the fantastic awesomeness of the airlines, the poor man was stranded at the Dallas airport for the night.
His flights were changed several times, and he was just having the worst luck.
Knowing how terribly uncomfortable those little airport chairs are, we invited him to stay with us.
And thus, the girls got to meet their other grandpa for the first time.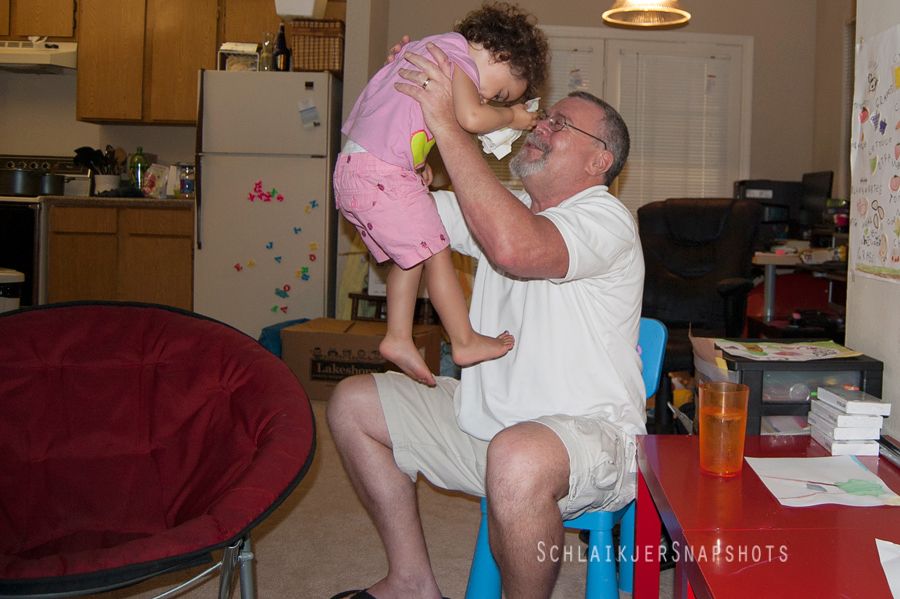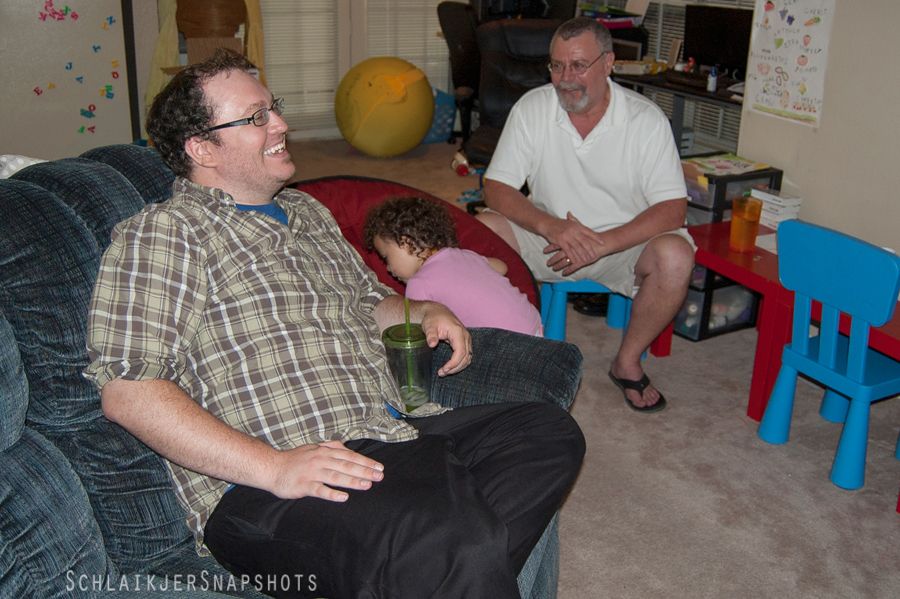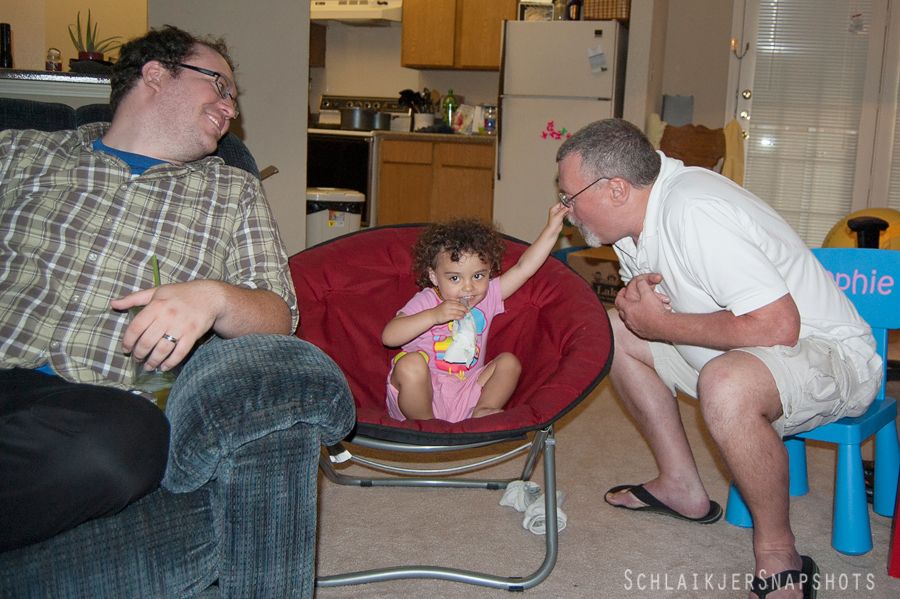 Much tickling happened.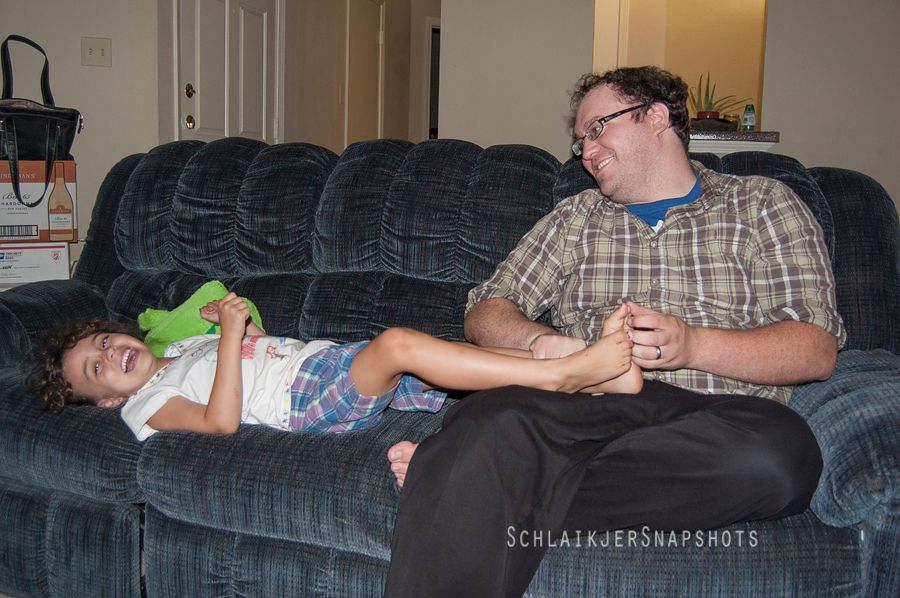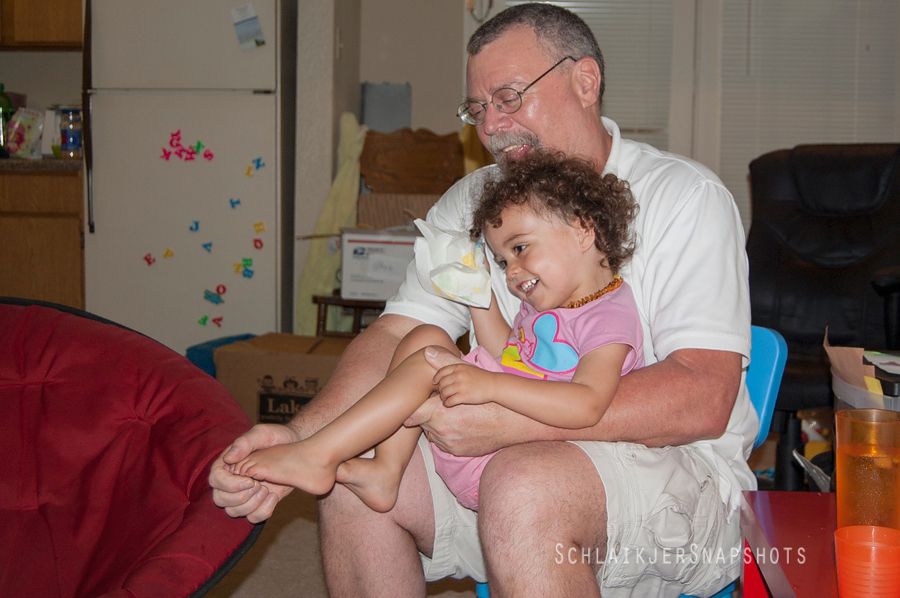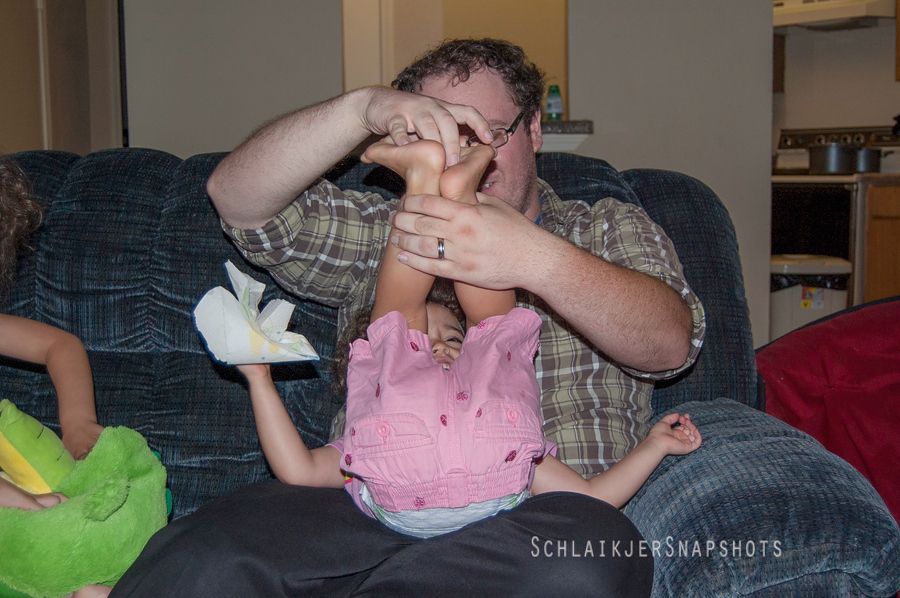 And hardcore block building.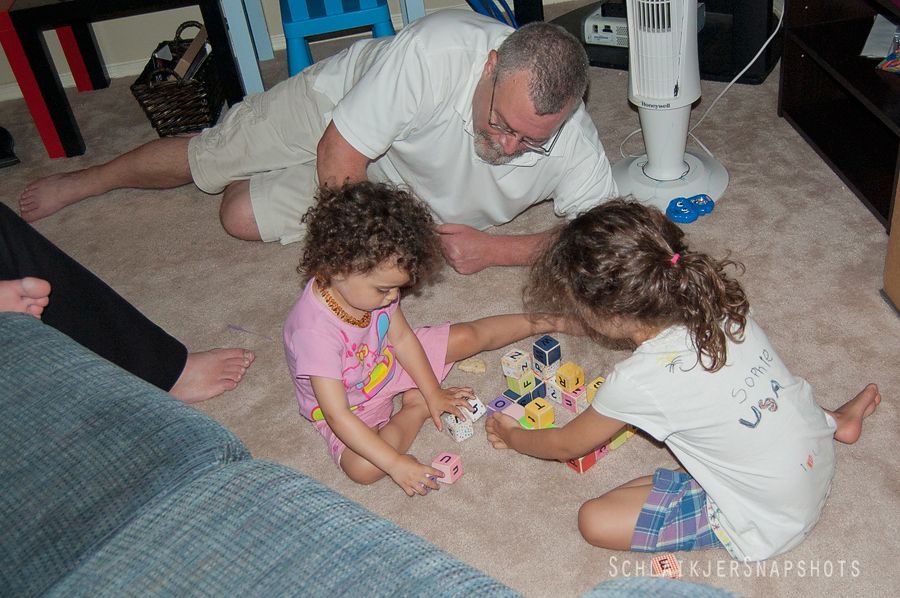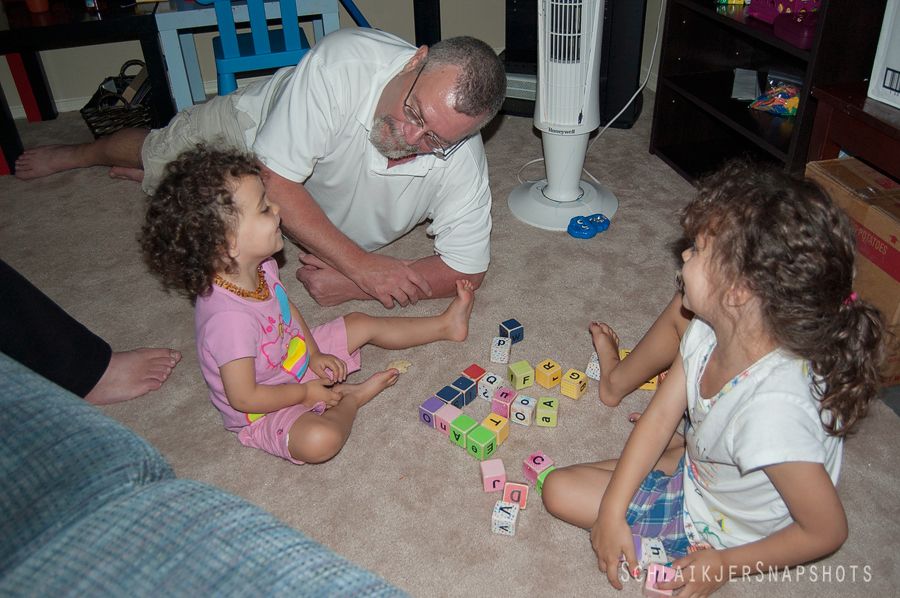 While it is sad that we only got a few hours with him, we are glad that he was able to stay with us.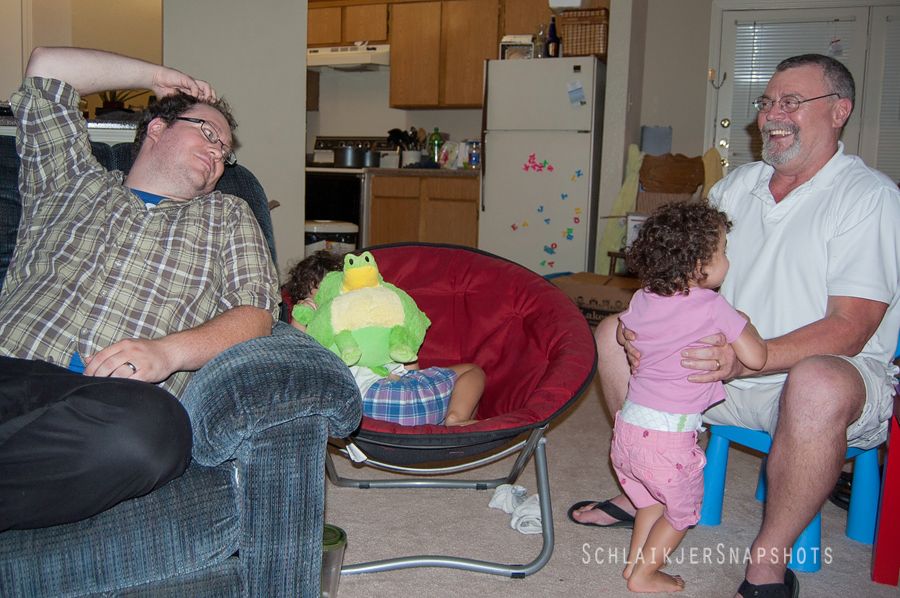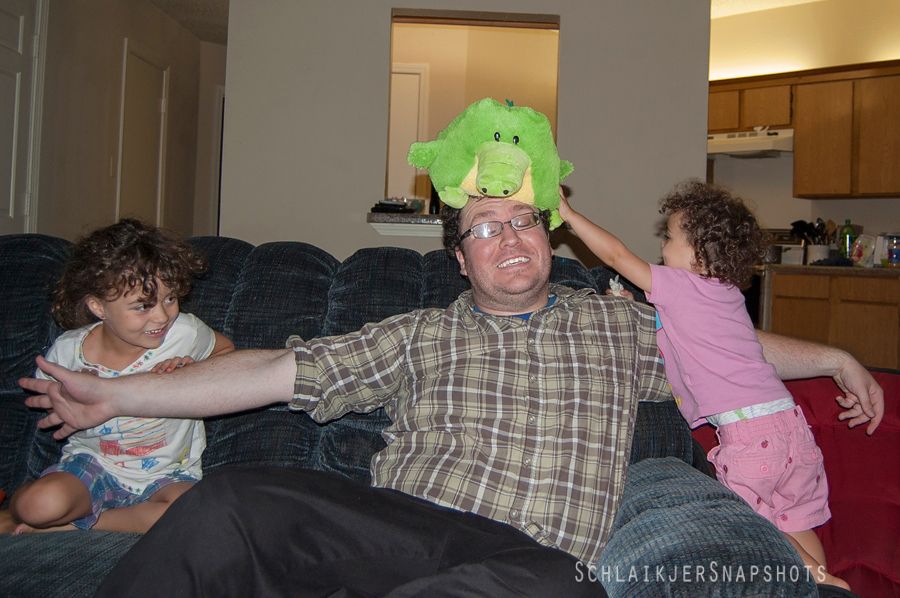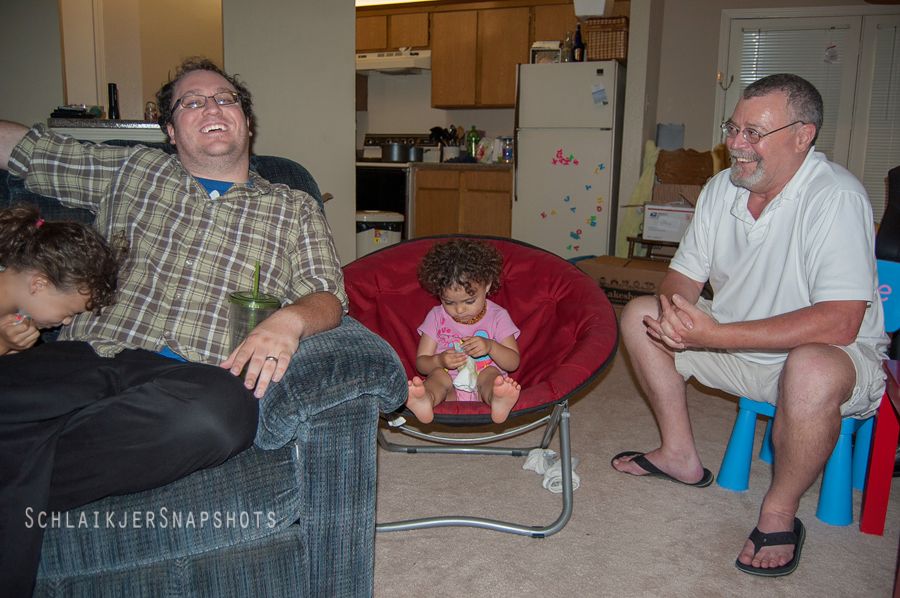 Hopefully we will get to see Grandpa Schlaikjer again sometime soon.